National guidelines for clinical management of Dengue fever in India
M3 India Newsdesk Oct 04, 2018
The national guidelines for Dengue have been developed with the purpose of helping clinicians make a clear diagnosis by differentiating between disease presentation and decide on the correct treatment protocol.


Dengue infection is a major public health concern throughout India and every year cases are being seen in newer geographical areas.Multiple dengue guidelines pose a problem in diagnosing dengue haemorrhagic fever/dengue shock syndrome (DHF/DSS), erroneously admitting many cases that overburdened Indians hospitals during epidemics, especially in resource-limited settings.
All four dengue virus serotypes are seen in India. The clinical presentation of Dengue infection ranges from being asymptomatic to taking a severe clinical course resulting in high morbidity and mortality. Since no specific antiviral drug is available for dengue infection, it is paramount that the severity be recognised early so that early timely intervention can reduce complication and death.
---
The new, revised dengue clinical management guidelines* aim to clearly differentiate between mild, moderate and severe dengue in clinical practice. Capillary leakage (vasculopathy), impairment of coagulation profile (coagulopathy), bleeding or organ involvement form the basis of the decision of whether the patient should be managed at home, monitored closely, or admitted to the hospital for better management.
Mild dengue infection- Patients present with fever but without bleeding, hypotension, organ involvement, or evidence of capillary leakage.
Patients with mild dengue infection do not have warning symptoms and signs and can be managed at home with proper counselling.
Moderate dengue infection
Moderate dengue infections can be grouped as:
Dengue infection with warning symptoms and signs, and DHF-I and DHF-II
Patients with moderate dengue fever with warning signs and symptoms may present with recurrent vomiting, abdominal pain/tenderness, general weakness/lethargy/restlessness, minor bleeding, pleural effusion/ascites, hepatomegaly and increased haematocrit (Hct).
DHF Grade I and Grade II patients present with or without minor bleeding and without hypotension or shock. Patients with minor bleeding sometimes may progress to severe plasma leakage, and organ involvement, massive bleeding and shock.
Dengue infection with high-risk and co-morbid conditions
Dengue infected patients with high-risk and co-morbid conditions are likely to progress to severe high-risk and co-morbid conditions associated with greater chances of progressing to severe dengue infection include infants, elderly, patients with diabetes, hypertension, pregnancy, coronary artery disease (CAD), hemoglobinopathies, immunocompromised patients and patient on steroids, anticoagulants or immunosuppressants.
These patients should be closely monitored or hospitalised since they can develop severe dengue manifestations due to deranged metabolic conditions, severe plasma leakage, and increased mortality.
Severe dengue infection- Patients experience shock, capillary leakage, significant bleeding, severe organ involvement and severe metabolic abnormalities.
They should be admitted immediately, and intensive care management should be initiated.
Tests results of coagulation profile, complete hemogram and organ function test may indicate the need for timely intravenous (IV) fluid, blood or platelet transfusion. High mortality is associated with severe shock patients and they should be given fluids very carefully to prevent organ damage and pulmonary oedema.
Prevention of the progression of the disease severity calls for management of organ failure such as the liver, respiratory, cardiac and renal systems.
Since organ failure is best managed in tertiary level hospitals, they should be transferred to one without delay.
Expanded dengue syndrome
Severe organ involvement may be found in DF, with DHF, and without DHF. Expanded dengue syndrome (EDS) may present as follows:
| | |
| --- | --- |
| System | Unusual or atypical manifestations |
| CNS | Encephalopathy, encephalitis, febrile seizures, intracranial bleed |
| GIT | Acute hepatitis/fulminant hepatic failure, cholecystitis, cholangitis, acute pancreatitis |
| Renal | Acute renal failure, haemolytic uremic syndrome, acute tubular necrosis |
| Cardiac | Cardiac arrhythmia, cardiomyopathy, myocarditis, pericardial effusion |
| Respiratory | Pulmonary oedema, ARDS, pulmonary haemorrhage, pleural effusion |
| Eyes | Conjunctival bleed, macular haemorrhage, visual impairment, optic neuritis |
---
Neonatal dengue and dengue in infants

Neonatal dengue should be suspected if a pregnant woman gets dengue infection but bacterial sepsis, birth trauma and other neonatal illnesses may confuse the initial presentation of DF
Dengue in infants can range from asymptomatic infection to mild or clinically significant severe disease (4-9 months of age)

Other causes of commonly seen fever are hard to distinguish from dengue. Hepatomegaly and splenomegaly may be seen. Although uncommon in infants, severe dengue is associated with a high rate of mortality.
---
Laboratory workup
In endemic areas, exclusion of other conditions is very crucial for proper management.
The National Vector Borne Disease Control Program (NVBDCP), government of India advocates the enzyme linked immunosorbent assay (ELISA)-based antigen detection test (NS1) for 1st day onwards diagnosis
The antibody detection test immunoglobulin M (IgM) capture ELISA (MAC-ELISA) can confirm cases after the 5th day of infection onset
Rapid diagnostic test (RDT) kits for NS1 antigen and anti-dengue IgM/IgG antibodies produce results within 15-25 minutes but are inaccurate and not properly validated as some show a high rate of false positive and are therefore, not recommended
---
Approach as per the severity of illness
Simple fever without any danger signs or complications can be simply managed.
Patients with danger signs should closely be monitored for progression of DHF/DSS or severe bleeding.
Grade III and IV DHF patients with significant bleeding or involvement of various organs should be aggressively managed. It is necessary to keep a watch for more complications during later stage of fever (defervescence) or afebrile phase.
---
Managing the febrile phase of DHF
Paracetamol is used to keep the temperature below 39ºC. Plenty of oral fluids should be given. Oral rehydration solution (ORS), and/or fruit juices are preferred over plain water. If the patient is vomiting persistently or refusing to feed, IV fluids should be started.
The patient should be monitored closely for shock.
The phase after the third day of illness is critical as the febrile stage transitions to the afebrile stage. Serial haematocrit testing is vital since plasma leakage and need for IV administration of fluids can be determined and it should be done daily from the third day until patient is afebrile for 1-2 days.
---
DHF grade I and II management
Hospitalisation is mandatory for DF patients with thrombocytopenia and haemoconcentration and if presenting with abdominal pain, black tarry stools, epistaxis, and bleeding from the gums. The patient should be observed for signs of shock.
After the third day of illness, shock may usually develop during the febrile to afebrile phase transition period. IV fluid is indicated when there is a rise in haemoconcentration. Hypotension, oliguria, and other features of shock, if present despite treatment, calls for management as per Grade III/IV DHF/DSS.
Oral rehydration with paracetamol, sponging, etc., should be given and fluid replacement therapy should be initiated by giving 6 ml/kg/h crystalloid solution for 1-2 hours.
If there is improvement and haematocrit (Hct) falls, pulse rate and blood pressure stabilise, and urine output rises, IV therapy with crystalloid should be successively reduced serially from 6 ml/kg/h for 2-4 hours to 3 ml/kg/h for 2-4 hours, and 3-1.5 ml/kg/h for 2-4 hours and if no further deterioration is seen, IV can be discontinued after 24-48 hours.
If there is no improvement i.e. the pulse rate rises, pulse pressure falls below 20 mmHg, and urine output falls, and if Hct rises, IV should be increased at 10 ml/kg/h crystalloid for 2 hours and Hct should be reassessed.
If there is no improvement i.e. the pulse rate rises, pulse pressure falls below 20 mmHg, and urine output falls, and if Hct falls, internal haemorrhage should be suspected and blood transfusion (10 ml/kg whole blood)/(5 ml/kg packed RBC) should be started till there is improvement and it is ok to switch back to IV therapy with crystalloid successively reducing the flow from 10 to 6 and later to 3 ml/kg/h. This should be discontinued after 24-48 hours.
---
Shock management (DHF grade III/IV)
The patient should be admitted to the hospital. Platelet count and vital signs should be checked immediately, and IV fluid therapy should be initiated. The patient should be monitored regularly. After 1,000 ml of IV fluids, IV fluid should be changed to colloidal solution preferably Dextran 40/haemaccel. If HCt falls, fresh whole blood transfusion 10 to 20 ml/kg/dose should be given.
If a shock state persists despite initial fluids and resuscitation with plasma or plasma expanders, and the Hct keeps falling, internal bleeding should be suspected. Whole blood in small volumes of 10 ml/kg/h for all patients in shock is recommended. Oxygen is given to all patients in shock.
---
Fluid should be calculated as per body weight and chart records at least every 1-3 hours.
Fluid is calculated on the basis of ideal body weight in high BMI patients.
Fluid requirement should be calculated for dehydration of 5% deficit plus maintenance.
The Holiday-Segar formula to calculate the maintenance fluid should be used. In patients with DHF, four regimens of IV fluid flow are suggested: 3 ml/kg/hour, 6 ml/kg/hour, 10 ml/kg/hour, and 20 ml/kg/hour.
---
Severe bleeding management
Identifying and stopping the bleeding is recommended.
Internal gastrointestinal (GI) bleeding may be severe and hard to locate.
Severe epistaxis and haemoptysis patients may present with profound shock.
Urgent blood transfusion can be life-saving in this condition. If blood is not available, proper IV fluid or plasma expander (i.e. haemaccel) can help. Platelet transfusion may correct thrombocytopenia with active bleeding. Coagulopathies should be ruled out with prothrombin time (PT) and activated partial thromboplastin time (aPTT), in cases of massive haemorrhage. Liver function tests (LFTs) should also be performed. Rarely, an intracranial bleed may occur.
---
*Indian National Guidelines for Clnical Management of Dengue Fever.Biswas A, Pangtey G, Devgan V,Singla P et al. Journal of the Indian Medical Association, December 2015
Also read Management of Dengue fever with co-infections and co-morbid illnesses
Sign-up to continue reading. It is free & takes less than 2 mins
45 lakhs+ doctors trust M3 globally

Free & unlimited access to original articles and quizzes

Secure: we never sell your data
Topic: General medicine, Family medicine
According to a recent study, what is the lowest dose of triazolam that effectively treats middle-of-the-night insomnia?
Weekly competition with peers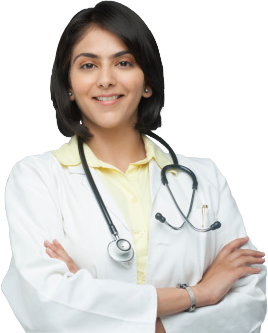 Why join our Market Research Panel?
10K+ Doctors participated

in 40+ Indian and Global studies in 2018
Average honorarium per study was

Rs. 1,600

and total honoraria as high as

Rs. 12,000

was earned by a Doctor
This article is only available to members. Are you a doctor? Click here to signup for free.