Stem cell therapy: A landmark achievement to cure autism
UNI Nov 24, 2018
As part of raising awareness about 'autism', Dr. Nandini Gokulchandran, deputy director and head-medical services at Mumbai-based Centre for Stem Cell Therapy and Neurorehabilitation on November 22 said that over two-and-half crore people in India are suffering from the neurodevelopmental disorder.


She was speaking at an event organised by the NeuroGen Brain and Spine Institute here. Over one crore children are affected in the country and an estimated 40 lakh people were affected by the disorder in Uttar Pradesh, she added.
While highlighting about the lesser-known 'Stem cell therapy', an emerging revolutionary development in the field of neurological disorders, Dr Nandini substantiated her claims about the therapy. Talking about the nitty-gritties of the stem cell therapy, she said that certain special cells inside the human body perform the function of 'repairing', 'replacing' and 'regenerating'.
She further said that these stem cells, which are taken from the patient's own body, release the process of blood-generation as well as certain important and good chemicals which heal and repair a neurological disorder. Dr Nandini said that PET CT scans are used for knowing the level of damage in a patient's brain, adding that the stem cell therapy repairs or lessens the amount of damage in brains.
Citing instances of children who received treatment and are now leading much healthier lives, Dr Nandini talked of a patient who had received damage in his spine. She said that after receiving treatment from the hospital, he had resumed active services and also participates as a rifle shooter in Paralympics.
She also talked about a young girl whose memory, eye-hand coordination and concentration skills had markedly improved after getting the necessary treatment from their hospital. She proudly said that the girl can also play 'sitar' like a professional.
A seven-year-old boy from Lucknow was also present on the occasion along with his father. The boy's father talked about the marked improvement in his child after he received the stem cell therapy treatment. Underscoring the achievements of her hospital, she said that the organisation had hitherto published over 14 scientific articles related to the therapy.
She also claimed that they were the first ones to offer a cure for autism. Providing information about the process of the treatment, Dr Nandini said that the treatment lasts for seven days, with an approximate cost of two lakh to three lakh rupees.
Talking to UNI, the doctor said that to spread awareness about the disorder as well as the stem cell therapy, they have organised such events in many states of the country. She also said that workshops are also organised in special schools where the parents and teachers of children suffering from autism are given knowledge related to the disorder and the therapy.
She further added that several books written in this regard are distributed free of cost in conferences for the doctors, adding that they have also made certain films and videos on autism for spreading awareness. She further added that an understanding about the disorder is imperative to improve the quality of life of the affected children, who are discriminated in various aspects of daily life.
Sign-up to continue reading. It is free & takes less than 2 mins
45 lakhs+ doctors trust M3 globally

Free & unlimited access to original articles and quizzes

Secure: we never sell your data
Topic: General medicine, Family medicine
Which therapeutic approach provides significantly greater clinical improvement in patients with knee osteoarthritis?
Weekly competition with peers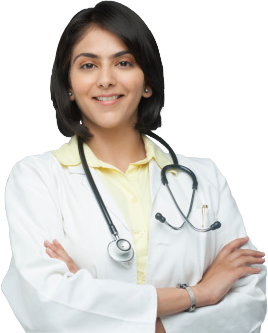 Why join our Market Research Panel?
10K+ Doctors participated

in 40+ Indian and Global studies in 2018
Average honorarium per study was

Rs. 1,600

and total honoraria as high as

Rs. 12,000

was earned by a Doctor
This article is only available to members. Are you a doctor? Click here to signup for free.