Apollo Gleneagles Hospitals ensures a quick and exciting briefing session on Fitness
UNI Nov 22, 2018
The 5th Edition of Airtel Run for Education is almost around the corner as it gears up for the run on November 25. Ahead of the season's first race, the pacers, enthusiasts and the other participants came together for a quick briefing session by Dr. Arijit Bose, Head of Emergency, Apollo Gleneagles Hospitals, Kolkata.


This briefing session was attended by Shri Debashis Sen, IAS, Chairman & Managing Director, WBHIDCO Ltd. & Hon'ble Additional Chief Secretary, IT & Electronic Department, Mr. Atul Gupta, Race Director of Round Table India and Mr. Vinit Jain, Chairman, Calcutta South Round Table 17.
The discussions on the safety measures and handling injuries in emergencies during the run have been taken forward by Dr. Arijit Bose, Head of Emergency, Apollo Gleneagles Hospitals, Kolkata. Questions such as how to handle cramps while running long distances or how to prepare for a long run, or what to eat before long run, or how to know if a co-runner has got a heart attack, or what to do till medical emergency arrives et al. have been discussed.
The pacers, volunteers and other participants coming from different backgrounds have assembled for running for the common cause of empowering the underprivileged with education. The citizens participating in the 21K Half Marathon on 25th shall be able to witness the beautiful and scenic route from City Centre 1, Salt Lake to Biswa Bangla Gate.
Speaking on the occasion, Debasish Sen IAS, Chairman & Managing Director, WBHIDCO Ltd. and Hon'ble Additional Chief Secretary, IT & Electronic Department said "We are extremely happy that the Biswa Bangla - Kolkata Gate is a point on the Airtel Run For Education Half Marathon.
This modern structure was designed after a nationwide competition, and it breaks the monotony of an arch shape gate. The beautiful viewing gallery and Kolkata's first hanging restaurant (fine dining) will be made open to public soon. Hope that all the runners will get their pictures taken against this fantastic backdrop."
It is important to take precautionary measures for anybody before any kind of marathon or a race as they help avoid any uncertain hurts or critical injuries. One should maintain a balanced and healthy living abstaining from the bad-habits that can be the cause of long-term diseases. Dr. Arijit Bose, Head of Emergency, Apollo Gleneagles Hospitals, Kolkata shared his views to keep a healthy heart and to be fit.
Atul Gupta, Race Director RTI, thanked the authorities for letting the organising team select the most beautiful running route in Kolkata with a spectacular backdrop of the Biswa Bangla Kolkata Gate. Airtel Run for Education, scheduled to be held on 25th of November 2018, flagging off from City Centre 1, Salt Lake is an initiative of Round Table India, the national social service organization and Bharti Airtel, India's leading telecommunications service provider, where more than 8000 participants are looking forward to the season's first race in the city.
The marathon run includes four categories, Fun Run, 5 km, 10 km and 21 km that are scheduled to be flagged off from the City Centre 1 venue at 7 am, 6:45 am, 5:15 am and 4:45 am respectively. RUN-FOR-EDUCATION is a fundraising sporting event, organized by Calcutta South Round Table 17 since 2014, to support the cause of providing education for the underprivileged children, with the idea of 'Freedom through education'. Since 2001, CSRT17 has built 45classrooms across 15 schools at a total outlay of Rs.1.51 crores, where the infrastructure built will impact around 5000 children every year. Out of this, 17 classrooms have been built with the support of this event itself over the last 4 years.
With its fifth year in succession, ARFE event has brought enthusiastic professional and novice runners on a single platform displaying the true spirit of sportsmanship whilst generating funds to provide education. Funds raised through this event in last four editions i.e. 2014, 2015, 2016 and 2017 was used towards building classroom facilities in Sarada Sishu Mandir (Tanterberia, Howrah) Katadanga Arya Jatiya Vidyalaya (Katadanga), Champdani Ram Dulari Hindi High School (Champdani), Kamarhati Union Primary School and this year the recipient would be Saraswati Shishu Mandir (Kanchdiha).
Sign-up to continue reading. It is free & takes less than 2 mins
45 lakhs+ doctors trust M3 globally

Free & unlimited access to original articles and quizzes

Secure: we never sell your data
Topic: General medicine, Family medicine
Which therapeutic approach provides significantly greater clinical improvement in patients with knee osteoarthritis?
Weekly competition with peers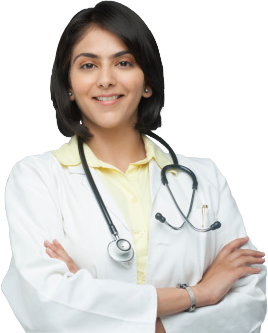 Why join our Market Research Panel?
10K+ Doctors participated

in 40+ Indian and Global studies in 2018
Average honorarium per study was

Rs. 1,600

and total honoraria as high as

Rs. 12,000

was earned by a Doctor
This article is only available to members. Are you a doctor? Click here to signup for free.