Mortality, morbidity, and risk factors in China and its provinces, 1990–2017: A systematic analysis for the Global Burden of Disease Study 2017
The Lancet Oct 05, 2019
Zhou M, Wang H, Zeng X, et al. – Researchers analyzed data and methods from the Global Burden of Diseases, Injuries, and Risk Factors Study (GBD) 2017 to identify mortality, morbidity, and risk factors in China and its provinces, and to help inform decision making and monitor progress on public health at the province level. According to findings, the principal causes of death and disability-adjusted life-years (DALYs) at the national level in 2017 were stroke and ischemic heart disease. From 1990 to 2017, age-standardized DALYs per 100,000 population decreased by 33.1% for stroke and increased by 4.6% for ischemic heart disease. The five chief causes of years of life lost in 2017 were: age-standardized stroke, ischemic heart disease, lung cancer, chronic obstructive pulmonary disease, and liver cancer. The three main causes of years lived with disability in 2017 were musculoskeletal disorders, mental health disorders, and sense organ diseases. Furthermore, high systolic blood pressure, smoking, high-sodium diet, and ambient particulate matter pollution were among the foremost four risk factors contributing to deaths and DALYs. For liver cancer, all provinces had greater than expected DALYs per 100,000 population. In all provinces in 2017, the all-cause age-standardized DALYs per 100,000 population were lower than expected, and for ischemic heart disease, Alzheimer disease, headache disorder, and low back pain, among the top 20, level 3 reasons were lower than expected. Among the top 10 leading risk factors, the highest percentage variance at the national level in age-standardized summary exposure values was in high BMI, succeeded by ambient particulate matter pollution. Overall, in decreasing the burden of many diseases and disabilities, China has made significant improvements. However, approaches targeting chronic diseases, especially in older people, should be prioritized in the expansion of the Chinese healthcare system.
Go to Original
Sign-up to continue reading. It is free & takes less than 2 mins
45 lakhs+ doctors trust M3 globally

Free & unlimited access to original articles and quizzes

Secure: we never sell your data
Topic: General medicine, Family medicine
ICU patients are at higher risk of catheter-associated UTI due to:
Weekly competition with peers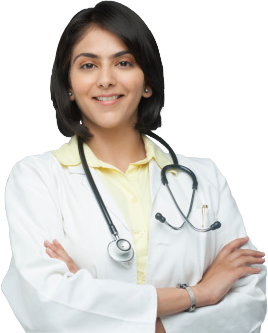 Why join our Market Research Panel?
10K+ Doctors participated

in 40+ Indian and Global studies in 2018
Average honorarium per study was

Rs. 1,600

and total honoraria as high as

Rs. 12,000

was earned by a Doctor
This article is only available to members. Are you a doctor? Click here to signup for free.