Global, regional, and national prevalence and risk factors for peripheral artery disease in 2015: An updated systematic review and analysis
The Lancet Global Health Jul 17, 2019
Song P, et al. - Through a systematic review and analysis of 118 articles that reported on the prevalence of peripheral artery disease in the general population that were published between Jan 1, 2011, and April 30, 2019, the researchers intended to determine the updated estimate of global, regional, and national prevalence and risk factors for peripheral artery disease. In both high-income countries (HICs) and low-income and middle-income countries (LMICs), the age-specific and sex-specific prevalence of peripheral artery disease was determined. The consistent rise in the prevalence of peripheral artery disease with age was seen. The prevalence was slightly greater in LMICs than HICs at younger ages but the rise with age was vaster in HICs than LMICs, leading to a greater prevalence in HICs than LMICs at older ages. In HICs, the prevalence was slightly greater in women as compared to men up to age 75 years whereas in LMICs little difference was determined among women and men. Major risk factors for peripheral artery disease were smoking, diabetes, hypertension, and hypercholesterolemia. A total of 236·62 million people who were 25 years and older were living with peripheral artery disease in 2015, worldwide, amongst whom 72·91% were in LMICs. The most peripheral artery disease cases were observed in the Western Pacific Region and the least was found in the Eastern Mediterranean Region. For the global peripheral artery disease cases, more than two-thirds were concentrated in 15 individual countries in 2015. Hence, peripheral artery disease remained as an increasingly serious public health problem, particularly in LMICs. Moreover, a greater burden of peripheral artery disease was foreseen in the near future with the demographic trend towards aging and in the predicted increase in major risk factors.
Go to Original
Sign-up to continue reading. It is free & takes less than 2 mins
45 lakhs+ doctors trust M3 globally

Free & unlimited access to original articles and quizzes

Secure: we never sell your data
Topic: General medicine, Family medicine
Prior infection with which virus confers protection against subsequent febrile respiratory illness?
Weekly competition with peers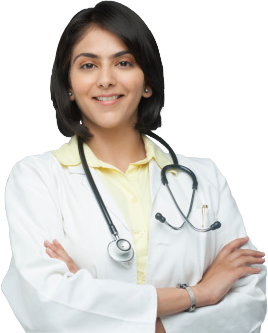 Why join our Market Research Panel?
10K+ Doctors participated

in 40+ Indian and Global studies in 2018
Average honorarium per study was

Rs. 1,600

and total honoraria as high as

Rs. 12,000

was earned by a Doctor
This article is only available to members. Are you a doctor? Click here to signup for free.