Randomized trial of verubecestat for prodromal Alzheimer's disease
New England Journal of Medicine Apr 16, 2019
Egan MF, et al. - Researchers assessed 12- and 40-mg daily doses of verubecestat compared with placebo in patients with memory impairment and elevated levels of brain amyloid whose condition did not meet the case definition of dementia. According to findings, verubecestat treatment did not improve clinical ratings of dementia among patients with prodromal Alzheimer's disease, and cognition and daily function were worse among patients who received verubecestat vs placebo.
Methods
The primary outcome was defined as change from baseline to week 104 in the score on the Clinical Dementia Rating Scale–Sum of Boxes (CDR-SB; 0-18 score range, with higher scores indicating worse cognition and daily function).
Other assessments of cognition and daily function comprised secondary outcomes.
Results
After 1,454 subjects had been enrolled, the trial was terminated for futility; 485 were assigned to receive verubecestat at a dose of 12 mg per day, 484 received verubecestat at a dose of 40 mg per day, and 485 to receive placebo.
A total of 234, 231, and 239 participants in each group, respectively, completed 104 weeks of the trial regimen.
The estimated mean change from baseline to week 104 in the CDR-SB score was 1.65 in the 12-mg verubecestat group, 2.02 in the 40-mg verubecestat group, and 1.58 in the placebo group, suggesting a worse outcome in the higher-dose group vs placebo group.
The estimated rate of progression to dementia due to Alzheimer's disease was 24.5, 25.5, and 19.3 events per 100 patient-years in the 12-mg verubecestat group, the 40-mg verubecestat group, and the placebo group, respectively, with outcomes favoring placebo.
Adverse events more frequent in the verubecestat groups vs the placebo group.
Go to Original
Sign-up to continue reading. It is free & takes less than 2 mins
45 lakhs+ doctors trust M3 globally

Free & unlimited access to original articles and quizzes

Secure: we never sell your data
Topic: General medicine, Family medicine
All of the following factors are associated with osteoporosis, EXCEPT:
Weekly competition with peers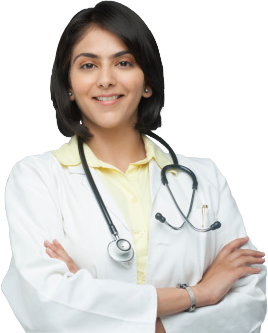 Why join our Market Research Panel?
10K+ Doctors participated

in 40+ Indian and Global studies in 2018
Average honorarium per study was

Rs. 1,600

and total honoraria as high as

Rs. 12,000

was earned by a Doctor
This article is only available to members. Are you a doctor? Click here to signup for free.