What every physician needs to know about the universal blood test for cancer
M3 Global Newsdesk Jan 05, 2019
Imagine drawing blood from any patient, sending it to a lab, and quickly receiving a negative or positive cancer diagnosis. Researchers in the United Kingdom have announced their partnership with the medical assay company, IMSTAR, to bring to market an automated blood test that would do just that.

The test may have applications for all physicians, from oncologists to primary care. "The test could allow earlier cancer detection, so helping to save peoples' lives," said lead investigator Diana Anderson, PhD, MSc, professor and chair, Biomedical Sciences, University of Bradford, West Yorkshire, UK.
---
How does it work?
The test doesn't identify cancer type, just cancer presence.
While other assays discover specific cancer types, this test (called a lymphocyte genome sensitivity test) detects a pattern common to all cancers. It identifies genetic damage to lymphocytes, which can carry mutagen-induced genetic aberrations for decades. Finding that damage indicates cancer.
To perform this test, researchers embed lymphocytes at different levels in agar. Researchers then irradiate the lymphocytes with ultraviolet light, which causes genomic damage to the cells. Next, they assess the damage using a comet assay, so named because the resulting damaged DNA particles form comet-like tails. The longer the tail, the greater the damage—which correlates with the presence of cancer.
The researchers found that DNA-damaged tail responses remained high in known cancer patients but returned to normal in healthy volunteers. Tail responses were intermediate in people with precancerous conditions and suspected cancer. These results show that people with cancer have DNA that has become more susceptible to damage by a mutagen than the DNA of healthy people.
Researchers tested blood samples from patients with melanoma, colon cancer, and lung cancer, and all gave the same outcomes.
---
Is it accurate?
According to study results published in The FASEB Journal, the test can identify patients with cancer more than 93% of the time (ie, area under the ROC curve: 0.93; 95% CI: 0.88-0.98, P < 0.001). Researchers anticipate that this success rate could be even higher using IMSTAR's fully automated version of the test, called TumorScan.
"Optimization allowed test sensitivity or specificity to approach 100% with acceptable complementary measures," Dr. Anderson and coauthors wrote.
---
Is it a screening test or a diagnostic test?
It appears that it may be usable as both, depending on the case. Researchers predict it could be a standalone test or an adjunct to other diagnostic procedures. They emphasize that, unlike cancer-specific assays, this test aims to identify the presence of cancer, but not the cancer type.
"As such, the new assay could have a potential application in the early stages of diagnostic workup and in some circumstances could decrease the need for further cancer-specific tests by identifying those at the time of assaying who do not require further expensive cancer-specific tests," the researchers wrote.
---
When will it become available?
That's the jackpot question. First, IMSTAR will likely pursue prospective clinical trials to further confirm the test's validity. Assuming this occurs, and the test is commercially released, company officers anticipate it will provide test results within 24 hours and at an affordable cost.
"A blood test to detect cancer and determine one's risk for cancer is a game-changer," said Gerald Weissmann, MD, editor-in-chief, The FASEB Journal. "A test like this—which is sophisticated in design and simple to perform—could make effective cancer screening available in places where traditional medical technology might not be available."
This story is contributed by John Murphy and is a part of our Global Content Initiative, where we feature selected stories from our Global network which we believe would be most useful and informative to our doctor members.
Sign-up to continue reading. It is free & takes less than 2 mins
45 lakhs+ doctors trust M3 globally

Free & unlimited access to original articles and quizzes

Secure: we never sell your data
Topic: General medicine, Family medicine
Adding probiotics to sequential H. pylori eradication therapy does NOT have an impact on which measure?
Weekly competition with peers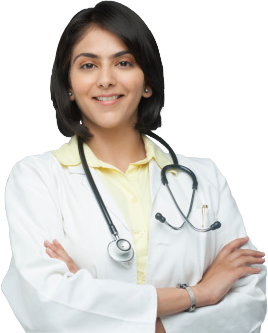 Why join our Market Research Panel?
10K+ Doctors participated

in 40+ Indian and Global studies in 2018
Average honorarium per study was

Rs. 1,600

and total honoraria as high as

Rs. 12,000

was earned by a Doctor
This article is only available to members. Are you a doctor? Click here to signup for free.