Common medico-legal misconceptions about patient death: Dr. Dilip Walke
M3 India Newsdesk Nov 24, 2018
Dr. Walke, Past Chairman, Ethics and Medicolegal Committeee FOGSI, busts some commonly held myths about patient deaths.


The resident doctor may have to handle a patient's death in casualty, ward or ICU
Patient brought dead in casualty may be of following categories:
Death due to natural calamities: Earthquakes, floods, cyclones, accidents, animal attacks, war, bomb blasts, terrorist attacks with mass injury, homicides, suicides, drug abuse.
Patient was under the care of a unit/ consultant attached to the hospital
Has/has not attended the patient within 14 days prior to death
Patient was under the care of some other consultant/ hospital
Has/has not attended the patient within 14 days prior to death
Patient was under no treatment but died due to old age
Patient was under no treatment and died young
Female patient brought dead within 7 yrs of marriage
---
Patient may die in the ward or ICU and may be of following categories
Cause of death is known. In such a case, it is easy to give a death certificate. One may ask for medical PM if the cause of death is difficult to infer with the consent of the relatives for clinical purpose.
If death is under suspicious circumstance and cause of death is not known; inform police; ML PM is done if police insist.
It has been stressed by several medicolegal experts that in every medicolegal death (e.g death on the table) the treating doctors have to insist on a medicolegal post-mortem. However, one has to understand;
No law of our country prevents a doctor from giving a DC if he/she knows the cause of death (e.g. if a patient dies due to PPH, the cause of death is a multiorgan failure due to severe hypotension due to atonic PPH)
In suspicious cases (e.g a table death) prime duty of the treating doctor is to inform police
Onus of convincing the relatives for medicolegal PM (if foul play is suspected by the investigating officer) is with the police
Despite the legal right of the doctors to give DC if the cause of death is known, it is prudent for the treating doctors to encourage and facilitate medicolegal PM especially in table death because court give more weightage to the cause of death mentioned by the post-mortem surgeon. This is because in case of a court case the treating doctor is likely to be an accused party
If in such a situation the treating doctor opted for giving a DC, he/she has to hand over DC to police and not relatives
---
Busting common myths about patient deaths
1. Patient death occurring within 24 hours of admission
It is a popular view that death within 24 hours of admission is to be considered an unnatural death and hence a medicolegal case.
This popular view is no longer valid because due to advances of technology in imaging, laboratory tests, and availability of other medical equipment, one can arrive at a diagnosis within a few (4 to 6) hours of admission
2. Death of a female within 7 years of marriage
Another popular view is that if a female dies within 7 years of marriage it is considered an unnatural death. This law was basically enacted in 1986 to protect dowry-related deaths.
Now, a doctor's duty is to merely inform the police if the death of a female has happened within 7 years of marriage
If the police find it a suspicious case of suicide or homicide or the relatives of the woman complain, then a magisterial inquest is to be done
The body is sent for ML PM by the police
Doctors have the right to give death certificate if the cause of death is known
However, if DC is given, it should be handed over to the police and not the relatives
Medicolegal PM is basically done to arrive at the cause of death, to determine date and time of death, and to help the investigating officer to establish identity of the deceased (if it was not known)
In the previous article in the series, Dr. Walke throws light on the medico-legal aspects involved in patient deaths and how doctors can deal with them. Read How to deal with patient death: Medico-legal aspects by Dr. Dilip Walke
Disclaimer- The views and opinions expressed in this article are those of the author's and do not necessarily reflect the official policy or position of M3 India.
Sign-up to continue reading. It is free & takes less than 2 mins
45 lakhs+ doctors trust M3 globally

Free & unlimited access to original articles and quizzes

Secure: we never sell your data
Topic: General medicine, Family medicine
Acute peanut consumption as part of a high-fat meal improves the postprandial response involving which measure in overweight or obese men?
Weekly competition with peers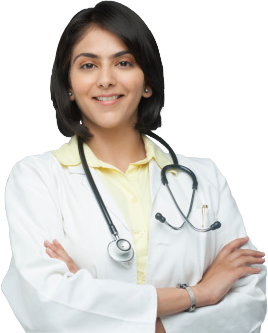 Why join our Market Research Panel?
10K+ Doctors participated

in 40+ Indian and Global studies in 2018
Average honorarium per study was

Rs. 1,600

and total honoraria as high as

Rs. 12,000

was earned by a Doctor
This article is only available to members. Are you a doctor? Click here to signup for free.