New WHO guideline for diabetes management in low resource settings
M3 India Newsdesk Sep 07, 2018
The World Health Organisation has released a new guideline for treating and managing non-pregnant type 1 and type 2 diabetics specifically in low-income countries, resource poor settings, or among poor populations in developed countries.


Developed by a 12-member expert panel and published in the Annals of Internal Medicine, the recommendation comes as the first update after the 2013 WHO recommendations. Dr. Gojka Roglic, and Dr. Susan L. Norris, who led the expert team provided five key recommendations, focusing mainly on using medicines following metformin therapy in type 2 diabetes and use of insulin in type 1 and type 2 diabetics.
The new guideline has primarily considered the cost angle of medications specifically focusing on treatment of diabetic patients in low income countries, resource poor setups, and disadvantaged people in high-income countries.
WHO has also re-emphasized a few recommendations of the ACP type 2 diabetes treatment guidelines such as use of metformin as first line therapy and counseling patients on introducing lifestyle changes. One key difference between the 2017 ACP and the new WHO guideline is that GLP-1 (Glucagon-like peptide-1) analogs have not been included in the latter because they are not regularly available in low income countries.
The 5 key recommendations of the new guideline are:
1. Prescribe sulfonylureas as second-line treatment to patients who display contraindications to metformin or fail to reach glycemic control with metformin alone.
The recommendation of course takes into consideration the risk of hypoglycemia and favours gliclazide (due to a better safety profile for hypoglycemia) and mentions avoiding glibenclamide in patients above 60 years of age.
2. Start patients on insulin as third-line treatment if they do not achieve sufficient glycemic control with the use of sulfonylureas and/or metformin.
3. If insulin proves to be unsuitable to patient (circumstances where patients are incapable of administering it to themselves), add DPP-4 inhibitor, an SGLT-2 inhibitor, or a TZD.
When used in conjunction with metformin and/or sulfonylureas, TZD decreases HBA1c levels. Comorbidities such as cardiovascular diseases were also considered for TZD, and DPP-4 and SGLT-2 inhibitors by the panel, but the cost comparison to sulfonylureas and insulin was given higher importance.
4. Prescribe short-acting human insulin and intermediate-acting NPH human insulin to type 1 and type 2 diabetics for whom insulin is indicated.
5. Prescribe long-acting analogues to type 1 and 2 diabetics who exhibit frequent severe hypoglycemia when using human insulin.
Though long-acting analogues work better than human and NPH insulin, the large price difference between them, made the expert panel recommend using the latter for patients, except in cases of unexplained severe hypoglycemic events.

The expert panel framed the guideline after considering cost and availability of diabetic medication in various low-income countries, aiming to minimize the out-of-pocket expenditure for medicines among patients while simultaneously not having to compromise on maintaining a good standard of healthcare in these areas.
---
Source: Roglic G, Norris SL. Medicines for Treatment Intensification in Type 2 Diabetes and Type of Insulin in Type 1 and Type 2 Diabetes in Low-Resource Settings: Synopsis of the World Health Organization Guidelines on Second- and Third-Line Medicines and Type of Insulin for the Control of Blood Glucose Levels in Nonpregnant Adults With Diabetes Mellitus. Ann Intern Med. [Epub ahead of print ] doi: 10.7326/M18-1149
Sign-up to continue reading. It is free & takes less than 2 mins
45 lakhs+ doctors trust M3 globally

Free & unlimited access to original articles and quizzes

Secure: we never sell your data
Topic: General medicine, Family medicine
Adding probiotics to sequential H. pylori eradication therapy does NOT have an impact on which measure?
Weekly competition with peers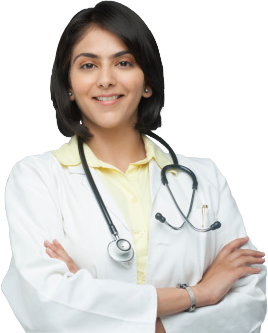 Why join our Market Research Panel?
10K+ Doctors participated

in 40+ Indian and Global studies in 2018
Average honorarium per study was

Rs. 1,600

and total honoraria as high as

Rs. 12,000

was earned by a Doctor
This article is only available to members. Are you a doctor? Click here to signup for free.