Special VIP lanes as important as exclusive lanes for ambulances? Dr. Soham Bhaduri writes
M3 India Newsdesk Sep 11, 2018
The recent Madras HC's decision on creating dedicated lanes for VIPs and sitting judges aiding further to the VIP culture has invited a lot of criticism from doctors who feel that a more important request of having exclusive lanes for ambulances and emergency service vehicles was never treated with the same urgency.

The Madras High Court's order to the National Highways Authority of India (NHAI) and the centre on 29th of August 2018 invited special flak from a section of the doctor fraternity in addition to the criticism received from the lay citizenry. The court order admonished road authorities for making VIPs and sitting judges wait at toll plazas for document scrutiny (just as lay people) and issued a stern instruction for exclusive lanes to be created for them, or face contempt of court proceedings.
What informs the criticism by the doctor fraternity is that a proposal for creating exclusive lanes for ambulances and emergency vehicles was never considered with equal seriousness. It would be interesting to note that earlier, in 2017, the same Madras High Court, on a PIL (Public Interest litigation) by one AP Suryaprakasam, had directed the NHAI and the Surface Transport Ministry to consider exclusive lanes and dedicated entry booths for ambulances and emergency vehicles at toll gates in Tamil Nadu and Puducherry.
The demand for exclusive lanes can be seen to straddle the very same features of the so-called 'Indian mentality' that justify the idea of 'some' standing above the 'rest' in the republic and coveting the VIP status against which the spirit of democracy rebels. Experts have for long talked about the reactionary character of India's elite and ruling class and how the contempt of the British rulers for ordinary Indians has trickled into it.
While it isn't for us here to assess and opine on such arguments, what is evident is that the court's response to the lack of proper arrangements for VIPs was way stiffer than that for emergency vehicles and ambulances. Anyone who glances through the news reports of the Madras High Court's decision can sense the vehemence and conviction with which the order was issued, reflected in that the Court has backed such a measure for the entire country and has warned of serious action if it is not implemented.
In stark contrast was the year-old court directive on special lanes for ambulances and emergency vehicles which, with a rather kindly intent, asked to 'consider' such a provision in Tamil Nadu and Pondicherry. The fact that words like 'embarrassment', 'disheartening', and 'harassment' were used in relation to VIPs and sitting judges having to wait in the queue further indicates the intensity with which the need for special treatment is felt, besides also possibly lending some credence to the argument on 'Indian mentality' mentioned earlier.
---
It is estimated that over 1,50,000 people die in road accidents every year in India, the highest in the world, and nearly 80 percent of such victims do not receive emergency medical care within the 'golden hour', the time following the accident episode that is most crucial for survival. While our problem with emergency medical care is multifaceted, ranging from inadequate pre-hospital care systems to deficient general awareness of basic survival hacks, the importance of a smooth transit of an accident/emergency case to the care facility cannot be minimized.
The fact that our urban agglomerations increasingly bristle with traffic that is generally unwilling and under no obligation to give way to emergency vehicles further compounds the situation. Countries like Canada and The United States have special 'Move over laws' which mandate motorists to either pull over to the side or give a buffer lane to emergency vehicles usually carrying coloured beacons. With a system that has proved to be inept at enforcing rules, and with sirens and beacons atop cars still being subject to widespread misuse, prospects of any such development appear dim in our case, however, it is no reason to detract into doing nothing about the problem while lavishing additional benefits for an already privileged section.
---
It is worthwhile remembering how the Supreme Court itself was once at the forefront of condemning the VIP culture, as it criticised the misuse of red beacons on government vehicles as being "reflective of the mentality of those who served the British government in India and treated the natives as slaves".
Whereas, the Madras High Court forcefully projecting a rather trivial need of the VIP class while conveying mere symbolic and ritualistic support for a genuine need of ordinary accident victims reflects poorly on the judiciary of this country. The court should come out with statements more respectful of the sentiments of the ordinary countrymen and display greater faith and identification with the values that democracy stands for. This will serve two purposes: stop the undesirable VIP culture from getting further emboldened and open avenues for wiser investments on human betterment.
The writer is a medical doctor, an author, and executive editor of The Indian Practitioner, a peer-reviewed medical journal.
Disclaimer- The views and opinions expressed in this article are those of the author's and do not necessarily reflect the official policy or position of M3 India.
Sign-up to continue reading. It is free & takes less than 2 mins
45 lakhs+ doctors trust M3 globally

Free & unlimited access to original articles and quizzes

Secure: we never sell your data
Topic: General medicine, Family medicine
Adding probiotics to sequential H. pylori eradication therapy does NOT have an impact on which measure?
Weekly competition with peers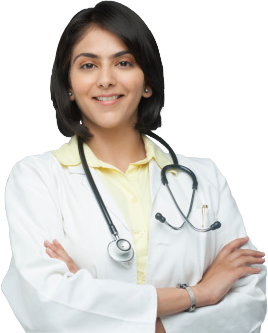 Why join our Market Research Panel?
10K+ Doctors participated

in 40+ Indian and Global studies in 2018
Average honorarium per study was

Rs. 1,600

and total honoraria as high as

Rs. 12,000

was earned by a Doctor
This article is only available to members. Are you a doctor? Click here to signup for free.