Screening guidelines for thyroid function in children with alopecia areata
The Children's Hospital of Philadelphia Oct 19, 2017
Experts from the Division of Endocrinology and Diabetes at Children's Hospital of Philadelphia (CHOP), along with colleagues from the Dermatology Section, analyzed data from 298 children with alopecia areata (AA) and found a history of Down syndrome, atopy, and family history of thyroid disease had significant association with the incidence of thyroid abnormalities, but the patient's age at diagnosis, duration of the disease and pattern of AA did not.

"Because hair thinning and hair loss are commonly found in patients with hypothyroidism, a significant percent of patients with alopecia areata have thyroid function testing performed in an effort to find an etiology and potential treatment," said Andrew Bauer, MD, pediatric endocrinologist and Medical Director of the Pediatric Thyroid Center at CHOP.

Dr. Bauer also noted that, "Dr. Castelo-Soccio and her team have developed an outstanding program to evaluate and treat children and adolescents with AA and this study is an important step forward to help stratify which patients should be screened for thyroid disease."

The authors concluded that routine thyroid function screening should be restricted to AA patients with a medical history of Down syndrome, personal history of atopy, a family history of thyroid disease, or clinical findings that suggest potential thyroid dysfunction.

"This study helps frame when to test children with new alopecia areata for thyroid abnormalities so that unnecessary blood testing is avoided," said pediatric dermatologist Leslie Castelo-Soccio, MD, PhD. Other benefits include reducing healthcare costs and standardizing clinical practices to characterize and establish guidelines for screening thyroid function in children with AA.

The study was published online by JAMA Pediatrics journal.
Go to Original
Sign-up to continue reading. It is free & takes less than 2 mins
45 lakhs+ doctors trust M3 globally

Free & unlimited access to original articles and quizzes

Secure: we never sell your data
Topic: General medicine, Family medicine
All of the following are contraindications to low-dose desmopressin acetate nasal spray in treating nocturia due to nocturnal polyuria, EXCEPT:
Weekly competition with peers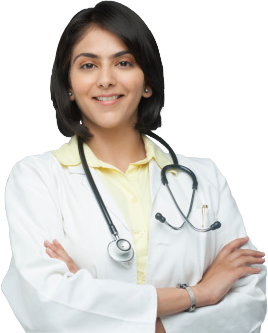 Why join our Market Research Panel?
10K+ Doctors participated

in 40+ Indian and Global studies in 2018
Average honorarium per study was

Rs. 1,600

and total honoraria as high as

Rs. 12,000

was earned by a Doctor
This article is only available to members. Are you a doctor? Click here to signup for free.