FDA approves new drug for leukemia
IANS Nov 29, 2018
The US Food and Drug Administration (FDA) has approved a new drug for the treatment of adult patients who have relapsed or refractory acute myeloid leukemia (AML) with a FLT3 mutation.

AML is a rapidly progressing cancer that crowds out normal cells in the bone marrow and bloodstream, resulting in low numbers of normal blood cells and a continuous need for transfusions, reports Xinhua news agency. "Approximately 25 to 30 per cent of patients with AML have a mutation in the FLT3 gene. These mutations are associated with a particularly aggressive form of the disease and a higher risk of relapse," Richard Pazdur, acting director of the Office of Haematology and Oncology Products in the FDA's Centre for Drug Evaluation and Research, said on November 28.

"Xospata targets this gene and is the first drug to be approved that can be used alone in treating patients with AML having a FLT3 mutation who have relapsed or who don't respond to initial treatment." The efficiency of Xospata was studied in a clinical trial of 138 patients with relapsed or refractory AML having a confirmed FLT3 mutation.

Twenty-one per cent of patients achieved complete remission or complete remission with partial haematologic recovery with treatment, according to FDA. Of the 106 patients who required red blood cell or platelet transfusions at the start of treatment with Xospata, 31 per cent became transfusion-free for at least 56 days, according to the FDA.
Sign-up to continue reading. It is free & takes less than 2 mins
45 lakhs+ doctors trust M3 globally

Free & unlimited access to original articles and quizzes

Secure: we never sell your data
Topic: General medicine, Family medicine
Prior infection with which virus confers protection against subsequent febrile respiratory illness?
Weekly competition with peers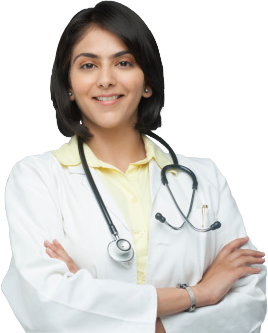 Why join our Market Research Panel?
10K+ Doctors participated

in 40+ Indian and Global studies in 2018
Average honorarium per study was

Rs. 1,600

and total honoraria as high as

Rs. 12,000

was earned by a Doctor
This article is only available to members. Are you a doctor? Click here to signup for free.