Novel wearable ultrasound patch monitors BP inside body
IANS Sep 14, 2018
Scientists have developed a new wearable ultrasound patch that non-invasively monitors blood pressure in arteries deep beneath the skin and could help people detect cardiovascular problems earlier on and with greater precision.


The new soft, stretchy ultrasound patch uses ultrasound waves to continuously record the diameter of a pulsing blood vessel located as deep as four centimeters (more than one inch) below the skin. It can be worn on the skin and provides accurate, precise readings of central blood pressure each time, even while the user is moving. And it can still get a good reading through fatty tissue.

"By integrating ultrasound technology into wearables, we can start to capture a whole lot of other signals, biological events and activities going on way below the surface in a non-invasive manner," said Sheng Xu, Professor at the University of California San Diego.

Physicians involved with the study, reported in the journal Nature Biomedical Engineering, say the technology would be useful in various inpatient procedures. "This has the potential to be a great addition to cardiovascular medicine," said Brady Huang, co-author and radiologist at the varsity.

"In the operating room, especially in complex cardiopulmonary procedures, accurate real-time assessment of central blood pressure is needed -- this is where this device has the potential to supplant traditional methods," he noted. Central blood pressure is the pressure in the central blood vessels, which send blood directly from the heart to other major organs throughout the body.

Medical experts consider central blood pressure more accurate than peripheral blood pressure -- measured with an inflatable cuff strapped around the upper arm, --and also say it's better at predicting heart disease. The patch was tested on a male subject, who wore it on the forearm, wrist, neck and foot. Tests were performed both while the subject was stationary and doing exercise.
Sign-up to continue reading. It is free & takes less than 2 mins
45 lakhs+ doctors trust M3 globally

Free & unlimited access to original articles and quizzes

Secure: we never sell your data
Topic: General medicine, Family medicine
Adding probiotics to sequential H. pylori eradication therapy does NOT have an impact on which measure?
Weekly competition with peers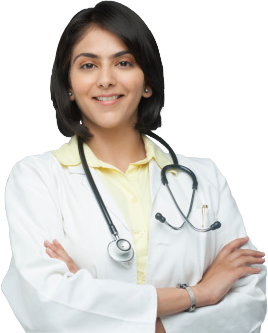 Why join our Market Research Panel?
10K+ Doctors participated

in 40+ Indian and Global studies in 2018
Average honorarium per study was

Rs. 1,600

and total honoraria as high as

Rs. 12,000

was earned by a Doctor
This article is only available to members. Are you a doctor? Click here to signup for free.