Restore fertility in women with uterine-fibroids
ANI Jun 13, 2017
Here's good news for women who wish to have babies, as a study has found that a minimal invasive treatment can help restore fertility in women with uterine fibroids — smooth muscle tumors of the uterus.
Uterine fibroids, abnormal masses of fiber and muscle tissue in the wall of the uterus, are considered one of the most common causes of infertility and complications related to pregnancy.Uterine fibroid embolization (UFE) is a less invasive option that involves injection of an embolic agent, typically made up of very small beads, into the uterine arteries to block the blood supply to the uterus and fibroids. As the fibroids die and begin to shrink, the uterus fully recovers.The standard treatment option for such women is myomectomy, or surgical removal of the fibroids.
However, myomectomy is not always possible or effective and can result in major complications including hysterectomy, according to study co-author João Martins Pisco from Radiological Society of North America.UFE can be performed in patients with a prior myomectomy or in vitro fertilization (IVF).Researchers assessed pregnancy rates in 359 women with uterine fibroids, who were unable to conceive and underwent either conventional or partial UFE.After an average follow-up of almost six years, 149 of the 359 women, or 41.5 percent, had become pregnant one or more times and 131 gave birth to a total of 150 babies.It was the first pregnancy for more than 85 percent of the women, who gave birth.
The procedures had a clinical success rate of approximately 79 percent for fibroid-related symptoms.Complication rates were 14.6 percent for partial UFE and 23.1 percent for conventional UFE."Our findings show that UFE is a fertility-restoring procedure in women with uterine fibroids, who wish to conceive and pregnancy following UFE appears to be safe with low morbidity," Dr. Pisco said."In our study there are now almost 200 newborns following UFE," Dr. Pisco said.The according to a new study published online in the journal of Radiology.
Sign-up to continue reading. It is free & takes less than 2 mins
45 lakhs+ doctors trust M3 globally

Free & unlimited access to original articles and quizzes

Secure: we never sell your data
Topic: General medicine, Family medicine
A greater likelihood of heartburn resolution during the week after completion of a 2-week course of OTC PPI therapy is associated with:
Weekly competition with peers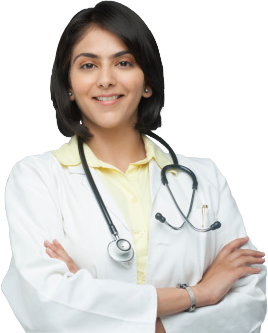 Why join our Market Research Panel?
10K+ Doctors participated

in 40+ Indian and Global studies in 2018
Average honorarium per study was

Rs. 1,600

and total honoraria as high as

Rs. 12,000

was earned by a Doctor
This article is only available to members. Are you a doctor? Click here to signup for free.