Does sleep duration, napping, and social jetlag predict hemoglobin A1c among college students with type 1 diabetes mellitus?
Diabetes Research and Clinical Practice Feb 24, 2019
Saylor J, et al. - In emerging young adults (EYAs) with type 1 diabetes mellitus (T1DM) between the ages of 18 and 25 who live on a college campus, researchers investigated the correlation between sleep behaviors (duration, napping, and social jetlag) and hemoglobin A1c (HbA1c), as well as any gender differences in glucose management, sleep behaviors, intake of caffeine and nighttime technology in this cross-sectional study. Participants completed surveys about diabetes management, caffeine intake, nighttime technology use, and sleep-related behaviors using Research Electronic Data Capture (REDCap). According to findings, college EYAs with T1DM who were nappers and had a longer length of sleep had higher levels of HbA1c. Data revealed a longer sleep duration and lower HbA1c levels were seen in males vs females. Nappers had a higher HbA1c level vs non-nappers. Investigators suggested that changing sleep behaviors can be an appropriate objective for improving glycemic control.
Go to Original
Sign-up to continue reading. It is free & takes less than 2 mins
45 lakhs+ doctors trust M3 globally

Free & unlimited access to original articles and quizzes

Secure: we never sell your data
Topic: General medicine, Family medicine
Prior infection with which virus confers protection against subsequent febrile respiratory illness?
Weekly competition with peers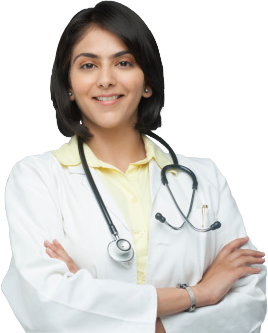 Why join our Market Research Panel?
10K+ Doctors participated

in 40+ Indian and Global studies in 2018
Average honorarium per study was

Rs. 1,600

and total honoraria as high as

Rs. 12,000

was earned by a Doctor
This article is only available to members. Are you a doctor? Click here to signup for free.