Effectiveness of a therapeutic Tai Ji Quan intervention vs a multimodal exercise intervention to prevent falls among older adults at high risk of falling: A randomized clinical trial
JAMA Internal Medicine Sep 14, 2018
Li F, et al. - Researchers conducted a single-blind, three-arm, parallel-design, randomized clinical trial to ascertain the effectiveness of a therapeutically tailored tai ji quan intervention, Tai Ji Quan: Moving for Better Balance (TJQMBB), and a multimodal exercise (MME) program relative to stretching exercise in reducing falls among older adults at high risk of falling. Results showed that, compared with conventional exercise approaches, a therapeutically tailored tai ji quan intervention was more effective in reducing the incidence of falls in this study population.
Methods
This trial was conducted in seven urban and suburban cities in Oregon from February 20, 2015, to January 30, 2018.
Researchers screened 1,147 community-dwelling adults aged ≥70 years for eligibility; of these, 670 who had fallen in the preceding year or had impaired mobility consented and were enrolled.
Intention-to-treat assignment was used in all analyses.
Interventions included 1 of 3 exercise interventions: two 60-minute classes weekly for 24 weeks of TJQMBB, entailing modified forms and therapeutic movement exercises; MME, integrating balance, aerobics, strength, and flexibility activities; or stretching exercises.
Incidence of falls at 6 months was the primary measure.
Results
Researchers randomized 670 adults (mean [standard deviation] age: 77.7 [5.6] years), of whom 436 (65%) were women, 617 (92.1%) were white, and 31 (4.6%) were African American.
During the trial, the TJQMBB group had 152 falls (85 individuals), the MME group had 218 falls (112 individuals), and the stretching-exercise group had 363 falls (127 individuals).
At 6 months, significantly lower incidence rate ratio (IRR) was observed in the TJQMBB (IRR, 0.42; 95% confidence interval [CI]: 0.31-0.56; P < 0 .001) and MME groups (IRR, 0.60; 95% CI: 0.45-0.80; P=0.001) vs the stretching group.
Falls were reduced by 31% for the TJQMBB group vs the MME group (IRR, 0.69; 95% CI: 0.52-0.94; P=0.01).
Go to Original
Sign-up to continue reading. It is free & takes less than 2 mins
45 lakhs+ doctors trust M3 globally

Free & unlimited access to original articles and quizzes

Secure: we never sell your data
Topic: General medicine, Family medicine
Adding probiotics to sequential H. pylori eradication therapy does NOT have an impact on which measure?
Weekly competition with peers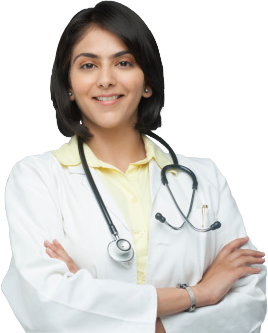 Why join our Market Research Panel?
10K+ Doctors participated

in 40+ Indian and Global studies in 2018
Average honorarium per study was

Rs. 1,600

and total honoraria as high as

Rs. 12,000

was earned by a Doctor
This article is only available to members. Are you a doctor? Click here to signup for free.