Increased risk for hepatocellular carcinoma persists up to 10 years after HCV eradication in patients with baseline cirrhosis or high FIB-4 scores
Gastroenterology Aug 01, 2019
Ioannou GN, Beste LA, Green PK, et al. - Whether the risk of hepatocellular carcinoma (HCC) decreases over time following hepatitis C virus (HCV) eradication is not clear, so researchers evaluated changes in annual HCC incidence overtime after HCV eradication and recognized dynamic HCC risk markers. Forty-eight thousand one hundred thirty-five patients who started HCV antiviral treatment from 2000 through 2015 and achieved a sustained virologic response (SVR) in the Veterans Health Administration (29,033 treated with direct-acting antiviral (DAA) agents and 19,102 treated with interferon-based regimens) were identified. According to findings, cirrhosis patients with HCV infection treatment prior to an SVR continue to be at high risk for HCC (> 2%/year) for several years, even if their fibrosis-4 (FIB-4) score decreases and they should continue to be monitored. Patients without cirrhosis but with FIB-4 scores ≥3.25 have a sufficiently high risk to warrant HCC monitoring, particularly if FIB-4 remains ≥3.25 post-SVR.
Go to Original
Sign-up to continue reading. It is free & takes less than 2 mins
45 lakhs+ doctors trust M3 globally

Free & unlimited access to original articles and quizzes

Secure: we never sell your data
Topic: General medicine, Family medicine
Prior infection with which virus confers protection against subsequent febrile respiratory illness?
Weekly competition with peers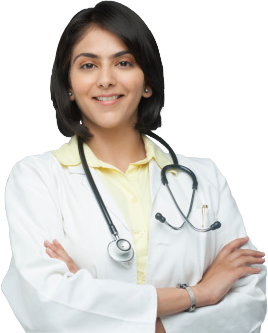 Why join our Market Research Panel?
10K+ Doctors participated

in 40+ Indian and Global studies in 2018
Average honorarium per study was

Rs. 1,600

and total honoraria as high as

Rs. 12,000

was earned by a Doctor
This article is only available to members. Are you a doctor? Click here to signup for free.