Efficacy of radium-223 in bone-metastatic castration-resistant prostate cancer with and without homologous repair gene defects
European Urology Jul 16, 2019
Velho PI, et al. - Through a retrospective single-institution stud of 190 metastatic castrate-resistant prostate cancer (mCRPC) subjects for whom germline and/or somatic DNA sequencing data were available, the researchers assessed the potential influence of germline or somatic HR-deficiency (HRD) mutations on radium-223 (a bone-seeking α-emitter that induces double-strand DNA breaks, thereby killing cancer cells in the bone microenvironment) efficiency in mCRPC with bone metastasis. Out of 190, 28 received standard-of-care radium-223 at Johns Hopkins between February 2013 and February 2018, out of which 10 men had a germline/somatic HRD mutation and 18 men did not. Men with HRD mutations (HRD+) had numerically lower ages, more soft-tissue metastases, and greater baseline ALP levels. HRD(+) patients exhibited greater alkaline phosphatase (ALP) responses more prolonged time to ALP progression and a trend toward longer overall survival, in comparison with HRD(–) men. Among the two groups, prostate-specific antigen responses and time to next systemic therapy were similar. Hence, bone-metastatic CRPC subjects with inactivating HRD mutations exhibited markedly enhanced ALP responses and time to ALP progression. Moreover, among HRD mutations and radium-223 activity, these results should prompt prospective validation of the "synthetic lethality" hypothesis.
Go to Original
Sign-up to continue reading. It is free & takes less than 2 mins
45 lakhs+ doctors trust M3 globally

Free & unlimited access to original articles and quizzes

Secure: we never sell your data
Topic: General medicine, Family medicine
Which therapeutic approach provides significantly greater clinical improvement in patients with knee osteoarthritis?
Weekly competition with peers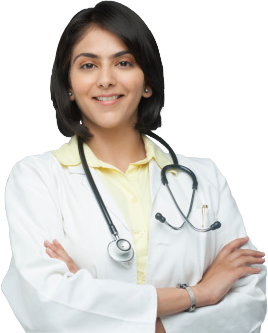 Why join our Market Research Panel?
10K+ Doctors participated

in 40+ Indian and Global studies in 2018
Average honorarium per study was

Rs. 1,600

and total honoraria as high as

Rs. 12,000

was earned by a Doctor
This article is only available to members. Are you a doctor? Click here to signup for free.