Adults with autism overcome childhood language challenges
Johns Hopkins Medicine Mar 04, 2017
Results of a small study of adults with autism has added to evidence that their brains can learn to compensate for some language comprehension challenges that are a hallmark of the disorder in children.

Studies analyzing electrical activity in the brains of children with autism have shown that they have difficulty sorting out pairs of words that are unrelated – like "clock" and "frog" – from those that are related – like "baby" and "bottle" – making it hard for them to process written or spoken language. Moreover, investigators believed that for most children with autism, this struggle with language persisted throughout their lives.

Results of the new research from specialists at Johns Hopkins Medicine, published in the March issue of the Journal of Autism and Developmental Disorders, suggests that at least some adults with autism process unrelated words as well as adults without the disorder and their brains use distinct learning strategies to do so.

"Our results suggest that adults with autism seem to use an alternative mechanism to process language that results in a different pattern in the brain," says Emily Coderre, PhD, a postdoctoral fellow in neurology at the Johns Hopkins University School of Medicine.

For the study, the researchers recruited 20 adults with autism spectrum disorder, considered mild to moderate. All participants had "normal" verbal abilities, according to standardized tests. Those with autism spectrum disorder were diagnosed by a specialist on the team based on their score on the Autism Diagnostic Observation Schedule.

All participants completed a 90–minute computer task that asked them to decide whether two pictures or two words were related (e.g., baby and bottle) or unrelated (e.g., frog and clock). The task designers chose 400 pairs of tangible nouns, half of them in the form of words and the other half displayed as pictures.

When analyzing unrelated pictures or words, people with typical development have a spike on the EEG during the 200– to 800–millisecond window following the second word or photo, known as an N400 response. Researchers believe the N400 response reflects the brain's ability to recognize that something is "off" and that two words or pictures aren't related in a meaningful way.

When looking at related and unrelated pictures, the people with autism had the same N400 spike on the EEG readout as the people without autism.

Contrary to findings from earlier studies in children with autism, adults with autism also had the N400 spike in electrical activity on the EEG when looking at related and unrelated words. In the controls, the response occurred at 250 to 500 milliseconds in the front of the head and from approximately 400 to 800 milliseconds over the top and top rear of the head. The response in the adults with autism started later, from 400 to 800 milliseconds in both the top and top rear of the head.

From 400 to 800 milliseconds, the N400 spike was relatively evenly distributed over left and right sides of the head for the control participants, whereas in adults with autism, the spike was stronger over the right side of the head. Coderre says that these differences between the groups – an earlier onset of the N400 response for controls and a more right–sided N400 response for the adults with autism – suggest that the two groups used different strategies to think about the meaning of the words. She points out that overall, the adults with autism showed a similar N400 response to the controls, suggesting that they weren't impaired at teasing apart the unrelated from the related words, contrary to previous studies in children with autism.
Go to Original
Sign-up to continue reading. It is free & takes less than 2 mins
45 lakhs+ doctors trust M3 globally

Free & unlimited access to original articles and quizzes

Secure: we never sell your data
Topic: General medicine, Family medicine
Which is the better predictor of incident hypertension?
Weekly competition with peers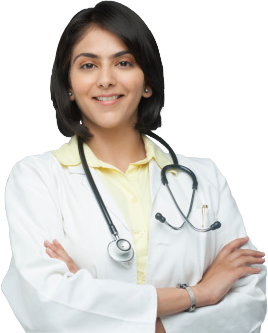 Why join our Market Research Panel?
10K+ Doctors participated

in 40+ Indian and Global studies in 2018
Average honorarium per study was

Rs. 1,600

and total honoraria as high as

Rs. 12,000

was earned by a Doctor
This article is only available to members. Are you a doctor? Click here to signup for free.