Doctor Diaries: 'My best moment as a Doctor' by Dr. AP Setia
M3 India Newsdesk Jan 11, 2019
Dr. AP Setia, in this week's entry of Doctor Diaries, takes us back to his early practice years, remembering his best moment as a doctor.


Every doctor has a few 'best moments' in his/her professional career. Here, I am sharing one of them with you.
I was faced with an anxious gentleman in his forties, as I was coming out of operation theatre, having finished a difficult abdominal surgery. It was around 4 pm and I was yet to go for a lunch break. He said, "You are my last hope, I have been to half a dozen places and they have said no! Please help me Doctor sahib, I am a poor person."
"Wait for a few minutes, I will talk to you," I said. A little later, a middle-aged lady, in a fairly advanced, stage of pregnancy suddenly asks me to stop in the corridor and listen to her problem.
Me: Yes, what can I do for you?
She: Sir, we want to get the operation done at your nursing home. I have undergone three operations for delivery but none of our children are alive. I had an intestinal surgery for obstruction also in between. The gynaecologist has asked us to meet you.
Me: Okay, I will discuss this with the gynaecologist and other members of our team including anaesthesia specialists and will let you know.
---
Next, we got her evaluated for the risk of anaesthesia and surgery. The opinion of a physician for her hypothyroidism and cardiac status was sought. She was a poor risk patient, keeping in mind her moderate anaemia, hypothyroidism (irregular treatment compliance), short stature, previous exploratory laparotomy for intestinal obstruction, and three caesarian section operations. The paediatrician had to be ready to look after the precious neonate with possible complications.
My preliminary views- such a patient should not be seen in a small nursing home. She ought to be referred to a medical college or private advanced health care centre. Incidentally, she had undergone two of the previous four surgeries in a medical college.
But the patient was not keen to go there again. She could not afford to go to a private corporate hospital as well. She worked as a maid in a nearby locality.
I asked myself, "Should we take up this challenge? An exercise like this can be dangerous for an upcoming nursing home." It was 1992, and our nursing home setup was barely 4 years old, though we had been in practice since 9 years by then.
After a marathon discussion, our team comprising of the anesthesiologist, paediatrician, physician, and gynaecologist decided to take up the case against all odds. Of course, this was after obtaining an informed detailed high-risk consent from the patient as well as the attendant.
We did meticulous planning for each step. For the first time, I wrote all major steps and displayed the summary on a small notice board on the OT wall facing the surgeon. We used to otherwise use this to write the number of sponges and instruments taken up for exploratory laparotomy.
And we performed the mock drill of the whole operation a day before with the team members including the paramedics and OT staff. Responsibilities to all team members were assigned.
On D-day, it was a planned C-section. We could accomplish the job with utmost precision, despite a few unforeseen circumstances. Each team member performed his/her assigned duty with dedication, irrespective of the financial gains.
A week later, as I was signing on the patient's hospital discharge card, I was feeling elated. It was one of the best moments of my life as a doctor.
PS: The scenario, nearly three decades later
The doctor-patient relationship is under strain. The newly Amended Consumer Protection Act 2018 is hanging on our heads like the Sword of Damocles along with frequent incidences of violence in hospitals.
I can't even remotely think of helping an extremely poor patient now, despite having far more experience in handling such odd and risky patients.
The only places of hope for such patients nowadays are government hospitals, with the recently launched Ayushman Bharat Health Insurance Policy.
Doctor Diaries is M3 India's new blog section where we encourage our doctor members to share stories and anecdotes from their professional lives that may have made a deep personal impact. If you have a story to tell, write down your story and the lessons it left you with and share with us on email at editor@m3india.in. We will give it the audience that it deserves. Read more about Doctor Diaries here.
Sign-up to continue reading. It is free & takes less than 2 mins
45 lakhs+ doctors trust M3 globally

Free & unlimited access to original articles and quizzes

Secure: we never sell your data
Topic: General medicine, Family medicine
Adding probiotics to sequential H. pylori eradication therapy does NOT have an impact on which measure?
Weekly competition with peers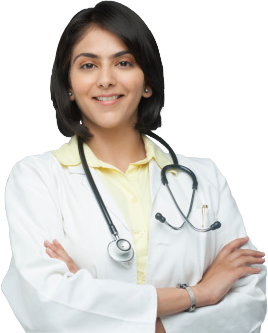 Why join our Market Research Panel?
10K+ Doctors participated

in 40+ Indian and Global studies in 2018
Average honorarium per study was

Rs. 1,600

and total honoraria as high as

Rs. 12,000

was earned by a Doctor
This article is only available to members. Are you a doctor? Click here to signup for free.