Interventions for pain management in cardiac surgery: Dr. Manjula Sarkar
M3 India Newsdesk Jan 09, 2019
Dr. Manjula Sarkar, professor in Cardiac-Anaesthesiology discusses methods of post-operative pain management in cardiac surgery.


Pain is classically defined as "an unpleasant sensory or emotional experience associated with actual or potential tissue damage." If left unmanaged, pain can lead to many unfavourable problems, haemodynamic instability (hypertension, tachycardia and vasoconstriction), immunologic disturbance (impaired immune response), metabolic (extensive catabolism), and hemostatic disorder (platelet activation) in any surgery.

But, cardiac surgery involves cardiopulmonary bypass (CPB) which cause excessive stress and catecholamines secretion (epinephrine, norepinephrine, etc.) that continue to the immediate post-operative period and may lead to myocardial ischemia even in postop.
Even after surgery, myocardial damage might be provoked by cardiac sympathetic nerve reactions which disrupt the stability among coronary bloodstream and myocardial oxygen demand.
---
Causes of pain in cardiac surgery
Postoperative pain in cardiac surgery patient may originate starting from:
Surgical incision to sternotomy
Rib retraction
Vessels cannulation
Harvesting internal mammary artery
Putting sternal wires and chest drains
---
Interventions for Pain management
For better pain management, analgesia should be multimodal i.e, administration of 2 or more than two pharmacological agents or methods, each with a different mechanism of action, and should cover the whole perioperative period.
Various methods are:
Intravenous- opioids and non-opioids, non-steroidal anti-inflammatory drugs
Regional techniques- intercostal nerve blocks, paravertebral block
Central neuraxial block- epidural and intrathecal
Others- Infiltration of local anaesthetic
---
Systemic/Intravenous method
Opioid (Morphine, Fentanyl, Buprenorphine) and non-opioid analgesic drugs (local anaesthetic drugs, non-steroidal anti-inflammatory drugs (NSAIDS), cyclo-oxygenase inhibitors(COX), acetaminophen, dexmedetomidine, clonidine, ketamine, gabapentin) can be used in combination.
Patient control analgesia (PCA) and TCA are newer drug administration techniques. Drug can be given intermittently or continuously, as per patient control or target plasma concentration respectively. Other methods of PCA are patient-controlled epidural analgesia (PCEA) and also patient-controlled regional analgesia (PCRA).
Advantage: Easy, simple to administer
Disadvantages:
Painful side-effects of systemic opioids are greater (nausea, vomiting, sedation, respiratory depression etc)
Bleeding from NSAIDS
---
Local anaesthetic infiltration
The catheter is inserted at the median sternotomy incision at the end of surgery. Recent advancement is the use of liposomal bupivacaine.
Advantages:
Improved analgesia
Early ambulation
Decreased hospital stay
Disadvantages:
Catheter infection
Tissue necrosis
---
Nerve blocks
Nerve blocks such as intercostal, intra-pleural, and para-vertebral blocks (PVBs) are effective techniques in supplementing other analgesic techniques.
Intercostal block
Local anaesthetic drugs may be injected as a single or multiple percutaneous doses before chest closure under direct vision, or via an intercostal catheter. It can be given both intra-operatively and post-operatively.
Intrapleural block
An intrapleural catheter placed between the visceral and parietal pleura may provide local anaesthetic drugs delivery via bolus or continuous infusion. Toxicity due to systemic absorption of local anaesthetic drugs is frequent with this technique.
Paravertebral Block (PVB)
The PVBs of thoracic segments help in both intraoperative and postoperative pain relief. The local anaesthetic is injected close to the spinal nerve either in a single shot or through the placement of the catheter.
Advantages:
Good pain relief
Can be given unilaterally/bilaterally
Low complication incidence
Early mobilisation and short hospital stay
Disadvantages:
Require skill and practice
Inadequate spread of drug and patchy effect
---
Intrathecal analgesia
Its simply administrating local anaesthetics with or without additive in intrathecal space.
Advantages: Simple, dense effect- sensory as well as motor
Disadvantages: Bleeding, high spinal, total spinal
---
Epidural analgesia
High thoracic epidural anaesthesia (TEA) is a complementary technique to GA providing benefits as sympathicolysis leading to lesser stress response and better haemodynamic stability, good coronary perfusion which results in better graft outcome in CABG.
Advantages:
Improved analgesia intraoperative as well as postoperatively
Earlier extubation time
Better haemodynamics
Fewer respiratory complications
Disadvantages:
Hypotension
Epidural abscess
Epidural hematoma
Dura puncture and its complications
Removal of the catheter should be done with keeping a check on heparin dosing.
---
Conclusion
Pain plays a major role in patient's outcome so remains the area of interest, searching for newer and better techniques. Despite being widespread, anaesthesia technique among anaesthesiologists, regional techniques in cardiac surgery patients, are still less in practice.
The possible benefits of epidural and nerve block techniques consist of strong intra and post-operative analgesia and stress response reduction and also cardiac sympathectomy at thoracic levels, which has proven benefits.
Disclaimer- The views and opinions expressed in this article are those of the author's and do not necessarily reflect the official policy or position of M3 India.
Sign-up to continue reading. It is free & takes less than 2 mins
45 lakhs+ doctors trust M3 globally

Free & unlimited access to original articles and quizzes

Secure: we never sell your data
Topic: General medicine, Family medicine
Adding probiotics to sequential H. pylori eradication therapy does NOT have an impact on which measure?
Weekly competition with peers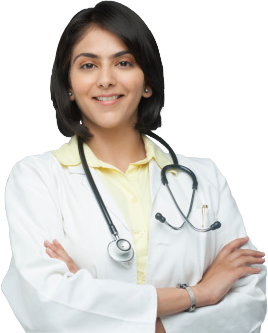 Why join our Market Research Panel?
10K+ Doctors participated

in 40+ Indian and Global studies in 2018
Average honorarium per study was

Rs. 1,600

and total honoraria as high as

Rs. 12,000

was earned by a Doctor
This article is only available to members. Are you a doctor? Click here to signup for free.