Case Studies of afebrile dengue - Two unusual presentations
M3 India Newsdesk Jan 04, 2019
While patients with dengue most often present with typical symptoms, there have been recent cases of dengue being confirmed in afebrile, non-thromobocytopenic patients as well. The cases described here detail on how doctors arrived at the diagnosis.


Dengue infections are increasing widely due to greater propagation of mosquitoes as a result of increasing population, urbanisation and lack of sanitation. The main diagnostic features of dengue according to the WHO are fever and thrombocytopenia.
According to recent data every year 50-100 million cases of dengue are diagnosed all over the world. More than 500,000 of these cases present as dengue haemorrhagic fever and dengue shock syndrome (DHF/DSS).
Typically, any patient with symptoms like headache, pain behind the eyes, nausea, vomiting, swollen glands, muscle joint pain and rash, along with a high fever of 40°C/104°F should be suspected to have dengue as per the latest WHO guidelines.
But, in some cases, dengue may present without any fever as well. Here are two such case reports where patients were diagnosed with dengue despite being afebrile and non-thrombocytopenic.
---
Case report 1
Patient presentation
A female patient aged 21 years came to the OPD with a 4-day history complaining of non-projectile vomiting for ten days which was associated with abdominal pain and yellowish discolouration of urine, sclera and skin. She was vomiting regularly five to six times a day. The vomitus was watery, but not bilious or bloodstained. Vomiting was worse after meals.
Her right iliac fossa was more painful when compared to other parts of the abdomen. The nature of the pain was dull, aching and non-radiating, and it did not change food ingestion. She did not give any significant history of fever, rash, diarrhoea, constipation, throat pain, joint pain, myalgia or urinary complaints. There was no prior history of jaundice.
Examination
The patient was conscious and nervous
Oedema or lymphadenopathy was not seen but mild pallor and icterus were present
On further examination the patient was tachycardic, but fever was not present
A pulse rate of 110/minute was seen which was regular with normal volume and force
Her left arm blood pressure in supine position was 80/52 mmHg
On ophthalmic examination, no K-F rings were seen with slit lamp, and Wilson's disease was ruled out
Her systemic examination revealed no other abnormality
Diagnostic tests
Blood examination of the patient on admission showed a haemoglobin of 10.6 mg/dl, total leucocyte count was 3500/cu.mm, and her platelets were 2.2 lakhs/cu.mm.
Routine urine microscopy was normal.
Serum bilirubin level was 9.8 mg/dl, SGOT was 3906 IU, and SGPT was 2528 IU.
Widal test and peripheral smear test for malarial parasite were normal.
It was assumed that the patient had hepatitis but her Hepatitis A, B, C, and E all showed negative results and HIV was also negative.
Other findings
Hepatomegaly was seen with mild ascites and a few peripancreatic lymph nodes were also seen on USG of the abdomen
Some findings were seen on CECT which increased the possibility of an infective aetiology; they included:

an enlarged liver up to 16 cm (hepatomegaly)
mild ascites
mild right-sided pleural effusion
presence of few lymph nodes in the peripancreatic area
Confirmatory diagnosis
After these findings, focus again shifted to finding an infection, and after dengue serology, NS1 and IgM showed positive results.
Treatment and management
The patient was admitted to the hospital for 10 days and during her entire time in the hospital she did not have fever even on a single day, and her blood platelet count was also stable.
Inotropes, IV fluids, antibiotics, and anti-emetics were given to her as supportive treatment. During her stay in hospital her liver enzymes showed good steady improvement and after 10 days she was discharged from the hospital with normal liver enzymes and in a stable condition.
---
Case report 2
This case study was published by AIIMS after they found an orderly in the hospital with complaints of fatigue, but no fever.
Patient presentation
A nursing orderly diabetic male patient aged 50 years came to the hospital complaining of fatigue for several hours during his duty. He was taking oral anti-diabetic drugs for the last 12 years and though he was recommended insulin by his doctors on many occasions, he refused each time.
Examination
He was found to be haemodynamically stable, but he had uncontrollable blood sugar of more than 700 mg/dl and metabolic acidosis with high anion gap. Since he was diagnosed to have diabetic ketoacidosis (DKA), he was treated with intravenous fluids and insulin. Within 24 hours his sugar level became normal and he was switched to subcutaneous insulin.
Diagnostic tests
Urine examination showed sterile cultures with 3-9 pus cells
Routine investigation revealed pancytopenia, raised liver enzymes and abnormal kidney function tests
No abnormality was seen in the chest X-ray
Procalcitonin levels were less than 0.5 ng/ml
Vitamin B12 and folic acid levels were in the normal range
Two days after he was admitted to the hospital, his platelet count fell to 12,000/ cu.mm
Confirmatory diagnosis
Blood tests were done for detecting NS1 antigen which showed a positive result, also confirmed with a reverse transcription polymerase chain reaction (RT-PCR) test for dengue virus.
On day 6 of his illness, anti-dengue IgM antibodies were also positive.
---
Chief learning
Cases of patients without fever or thrombocytopenia may be seen in dengue infections. In patients that present with unexplained acute hepatitis with no fever, dengue should always be suspected and ruled out. To prevent dengue complications, early diagnosis and immediate management of dengue cases is paramount.
---
Reference
Wiwanitkit S, Wiwanitkit V. Afebrile dengue: An easily forgotten manifestation. Ann Trop Med Public Health [serial online] 2013 [cited 2019 Jan 4];6:686. Available from: http://www.atmph.org/text.asp?2013/6/6/686/140273
Khot et al. A Curious Case of Afebrile Dengue. Journal of The Association of Physicians of India. Vol. 66. August 2018. Available from: http://www.japi.org/august_2018/19_cotm_A%20Curious%20Case%20of.pdf
Chennamsetti K, Muley AP, Bhalodiya DH, Bhuta PP. Afebrile, non-thrombocytopenic Dengue: A rare presentation. International Journal of Scientific Research. Volume-7. Issue-2. February 2018. ISSN No 2277 - 8179. Available from: https://wwjournals.com/index.php/ijsr/article/view/1618/1608
Sign-up to continue reading. It is free & takes less than 2 mins
45 lakhs+ doctors trust M3 globally

Free & unlimited access to original articles and quizzes

Secure: we never sell your data
Topic: General medicine, Family medicine
Adding probiotics to sequential H. pylori eradication therapy does NOT have an impact on which measure?
Weekly competition with peers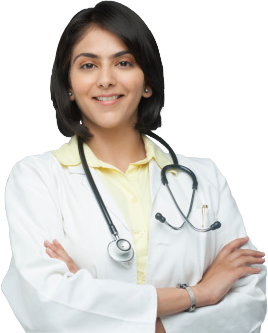 Why join our Market Research Panel?
10K+ Doctors participated

in 40+ Indian and Global studies in 2018
Average honorarium per study was

Rs. 1,600

and total honoraria as high as

Rs. 12,000

was earned by a Doctor
This article is only available to members. Are you a doctor? Click here to signup for free.