Guidelines on the diagnosis and management of Urticaria in India
M3 India Newsdesk Nov 30, 2018
This guideline provides the most recent definitions and classifications of urticaria which provide Indian physicians an evidence-based diagnostic and therapeutic approach.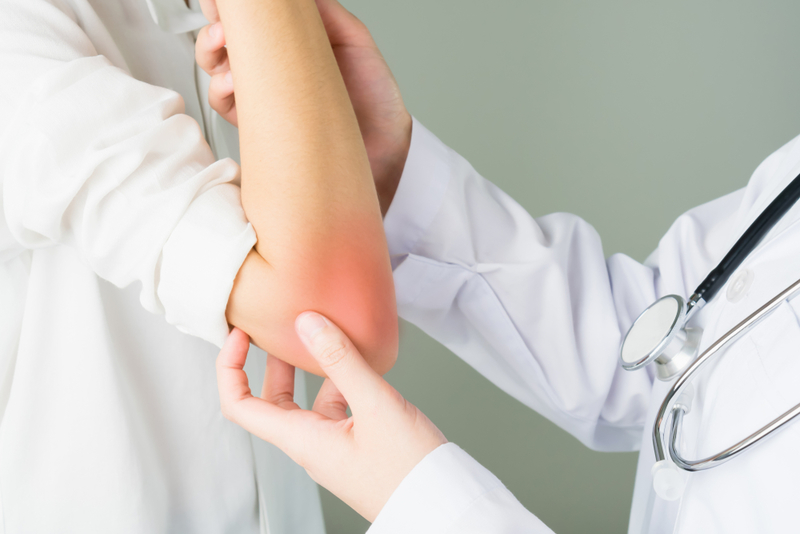 Experts from different medical systems from all parts of India with patient variations regarding access to diagnosis and treatment were taken into consideration.
Diagnosis
Diagnosis entails taking the patients history, a complete physical examination, and some routine laboratory tests. Associated systemic autoimmune or autoinflammatory disease also need to be ruled out. Details required in the history taking include:
Time of disease onset
Presence of precipitating factors
Any connection with angioedema
Individual weal persisting beyond 24 hours
Drug usage (non-steroidal anti-inflammatory drugs [NSAIDs], angiotensin-converting enzyme [ACE] inhibitors, immunizations, hormones, and alternative remedies
Quality of life (QOL)
Treatment history
In case of anaphylaxis
Symptoms of other organ/systems involvement such as the pulmonary tract (wheezing and cough), the gastrointestinal (GI) system (vomiting and diarrhoea), the nervous system (dizziness), or the cardiac system (changes in blood pressure or heart rate) should be evaluated in cases of anaphylaxis.
Evaluating other disorders
Numerous other disorders such as cryoglobulinemia (chronic lymphocytic leukaemia), serum sickness, connective tissue disorders such as systemic lupus erythematosus, thyroid disease, neoplasms (especially lymphoreticular malignancy and lymphoproliferative disorders), and other endocrine disorders should also be evaluated for in some suspicious cases.
---
Management
The treatment approach of CU is mainly concerned with the removal or avoidance of the cause/stimulus and reducing the mast cell mediator release and/or the effect of these mediators on the target organs using pharmacological treatment to induce greater tolerance.
First generation antihistamines
Strong anticholinergic effects and sedative action are seen on the central nervous system for more than 12 hours after taking a first-generation antihistamine whereas the therapeutic action is seen for only 4-6 hours.
Disturbed rapid eye movement, sleep, and cognitive functions are most when the drugs cross the blood-brain barrier and interact with brain H1-receptors.
First-line therapy
Second-generation non-sedating antihistamines
The development of the newer second-generation antihistamines such as cetirizine (a metabolite of hydroxyzine), loratadine, and fexofenadine led to improved drug safety since these molecules are non-sedating metabolites of earlier sedative antihistamines.
According to this consensus, modern second-generation antihistamines are the treatment of choice, but in some selected refractory cases, hydroxyzine can be used because it is easily available and is low in price.
Second-line therapy
Up-dosing of second-generation non-sedating antihistamines
Most urticaria patients that may not respond to normal antihistamine doses will benefit from up-dosing of antihistamines.
Desloratadine, fexofenadine, and levocetirizine are the most commonly used second-generation antihistamines in India for the treatment of urticaria.
Their safety and efficacy are seen even at doses up to four-fold more than the standard doses, and therefore they should be considered as the second-line treatment for CSU/CINDU.
Corticosteroids
CSU patients that are resistant to antihistamine therapy are frequently treated with oral corticosteroids, but controlled studies have not been done.
On retrospective analysing 750 patients, it was seen that 50% of patients with antihistamine-resistant CU were successfully treated with prednisone (25 mg/day x 3 days, tapered to 12.5 mg/day x 3 days, and then, 6.25 mg/day x 4 days) when given as a single course.
Cyclosporine
Cyclosporine in low doses is recommended in cases of CSU/CINDU.
A double-blind RCT has confirmed significant improvements of symptoms in patients with CSU when cyclosporine at a dose of 3-5 mg/kg for 16 days was combined with cetirizine.
Blood pressure, blood urea, and creatinine require regular monitoring during this treatment.
Omalizumab
Omalizumab has been approved by the US Food and Drug Administration and the European Medicines Agency in adults and adolescents suffering from refractory CSU.
The effectiveness of omalizumab has been also verified in the Indian population suffering from CU and not responding to the other treatments.
Methotrexate
Methotrexate can be used for treating corticosteroid-dependent CSU and urticarial vasculitis according to some case studies.
Adding methotrexate (15 mg weekly) for 3 months in refractory CU cases did not show any significant additional benefit over H1-antihistamines in a small sized Indian randomized control trial.
Montelukast
Montelukast is an antagonist of leukotriene, and it is either used alone or in combination with H1-antihistamines. At a dose of 10 mg/day, it is considered effective in treating CU, but the results were not that promising.
Montelukast monotherapy is useful in food additives and in NSAID-induced urticarial symptoms.
This guideline states that there are no additional advantages of montelukast over the standard antihistamines and it should not be regularly considered for treating CU, but it can be used as an adjuvant in chosen refractory cases.
Dapsone
The consensus guidelines oppose the use of dapsone in the treatment of CSU/CINDU as it is lacking in evidence and the possibility of serious side effects.
Dapsone usually causes side effects such as methemoglobinemia, peripheral neuropathy, and hepatotoxicity. It is compulsory to rule out G6PD deficiency before giving dapsone.
Doxepin
Doxepin has H1/H2-antagonistic action but it is mainly a tricyclic antidepressant.

Doxepin at a dose of 10 mg TDS was found to be more efficacious with lesser sedation in patients with CU than diphenhydramine at a dose of 25 mg TDS according to a double-blind cross-over study.
---
Management of urticaria in special populations
In children
Cause and /or triggers of the disease should be removed wherever feasible.
Second generation antihistamines provide symptomatic relief in children and therefore they are strongly recommended but studies on the safety of up-dosing in children are lacking.
Note:
First-generation H1-antihistamines should not be given to children
The use of corticosteroids is best avoided but if used, usage should be limited to a small period only (3-7 days)
In pregnancy and lactation
Usage of the second-generation antihistamines have shown no teratogenicity or birth defects in pregnancy, but it all antihistamines are best avoided in pregnancy, especially during the first trimester. In the early stages of pregnancy, hydroxyzine is contraindicated.
Cyclosporine usage leads to preterm delivery and low birth weight in human infants, but it is not teratogenic.
In hepatic impairment
Mizolastine is not recommended in cases of hepatic impairment.
Note: The sedating effect of chlorpheniramine and hydroxyzine is not suitable and therefore they also need to be avoided in severe liver disease.
In renal impairment
Only half of the recommended dose of cetirizine, levocetirizine, and hydroxyzine should be given to patients with impaired renal failure.
In cases of severe renal failure, cetirizine and levocetirizine are not to be used, whereas loratadine and desloratadine can be used with precaution.
To read this article Sign up / Login for free
Stay on top of policy changes & daily news that matter to you as a healthcare professional
Update yourself with quick summaries from reputed journals in your specialty
Earn from paid surveys and influence new developments in healthcare
Participate in daily quizzes to improve skills and compete with peers
Save yourself time, as we bring you these and more useful features all at one place!
You get a FREE lifetime membership, with a simple one-time sign up process!
This article is only available to members. Are you a doctor? Click here to signup for free.