Medical Negligence: Interesting cases [Medico-legal]
M3 India Newsdesk May 05, 2019
For the Sunday Series today let us look at a popular article from our archives that details past cases of medical negligence.

Medical negligence can be understood as deficiency in service by means of any inadequate quality, faults or imperfections, poor performance, shortcomings by the doctor or any other medical in charge. Basically, the doctor is liable when the injury has resulted due to the conduct of doctor.
In some cases of medical negligence, the compensation to the victim has been given, looking on the ethical values related to humanitarian basis as we can infer with the case of Pravat Kumar Mukherjee Vs. Ruby General Hospital and ors 2005 CPJ 35 (NC).
In this case National Commission of India delivered a land mark judgment for treating of accident victim, what happened in this case the complainant were the parents of deceased boy named Samanate Mukherjee a 2nd year B.tech boy who studied in Netaji Subhas Chandra Bose Engineering College , the complaint was filed in National Commission of India. The boy was hit by a Calcutta transport bus and rushed to the hospital which was 1 km from the accident spot. The boy was conscious when he was taken to hospital and he showed his medical insurance card, which clearly says that the boy will be given Rs.65,000 by the Insurance company in case of accident, relying on it hospital started treating boy but after giving some initial treatment hospital demanded Rs15,000 and on the non- payment of the demanded money hospital discontinued treatment of the boy and the boy was rushed to another hospital in the way the boy died. This was the case and in this case the National Commission held Ruby hospital liable and provided Rs. 10 lakhs as compensation to the parents. So, in this case the court looked on humanitarian basis and compensation was awarded to the complainant.


---
Case of Kunal Saha Vs AMRI (Advanced Medical Research Institute)
When we think about landmark judgment in medical negligence cases the first judgment that comes into our mind is one of the high profile and most talked case with the highest amount of compensation granted till date. Kunal Saha Vs AMRI (Advanced Medical Research Institute ) famously known as Anuradha Saha Case, this case was filed in 1998 with the allegation of medical negligence on Kolkata based AMRI Hospital and three doctors namely Dr. Sukumar Mukherjee, Dr. Baidyanath Halder and Dr. Balram Prasad. In simple layman term, the wife was suffering from drug allergy and the doctors were negligent in prescribing medicine which further aggravated the condition of the patient and finally led to death. In brief this was the facts and circumstances of the case, in this case the final verdict was given by the Supreme Court on 24th October 2013 and a compensation of around 6.08 crore for the death of his wife.


---
Case of V.Krishan Rao Vs Nikhil Super Speciality Hospital 2010-the principle of res ipsa loquitor
In this case of V.Krishan Rao Vs Nikhil Super Speciality Hospital 2010, Krishna Rao, an officer in malaria department filed a complaint against the hospital for negligent conduct in treating his wife. His wife was wrongly treated for typhoid fever instead of malaria fever, due to the wrong medication provided by the hospital. Finally, the verdict was given and Rao was awarded a compensation of Rs 2 lakhs.
In this case, the principle of res ipsa loquitor (thing speak for itself) was applied and the compensation was given to the plaintiff.
This article was originaly published on 13.08.17
Sign-up to continue reading. It is free & takes less than 2 mins
45 lakhs+ doctors trust M3 globally

Free & unlimited access to original articles and quizzes

Secure: we never sell your data
Topic: General medicine, Family medicine
Outcomes of nosocomial pneumonia are better with use of which therapy?
Weekly competition with peers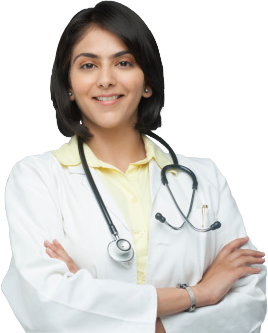 Why join our Market Research Panel?
10K+ Doctors participated

in 40+ Indian and Global studies in 2018
Average honorarium per study was

Rs. 1,600

and total honoraria as high as

Rs. 12,000

was earned by a Doctor
This article is only available to members. Are you a doctor? Click here to signup for free.