7 International destinations for thrill-seekers
M3 India Newsdesk Jan 11, 2020
It's the first month of 2020, so the perfect time to begin thinking about your travel plans for the year. If you are someone who is always on the look-out for opportunities of adventure sports, you have come to the right page. Here we give you 7 international destinations best known for different adventure activities that you can engage in during your travels.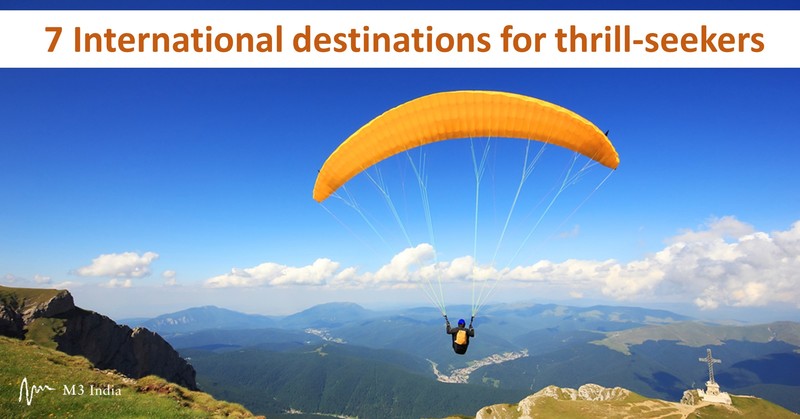 As a doctor, you may have to attend conferences, your CMEs or go for volunteer work to different parts of the world. So it is best that you keep yourself updated with information on destinations known for adventure and make use of the opportunity, whenever time permits.
Here is a list of 7 international destinations for the thrill seekers!
---
Visit West Virginia, USA for kayaking
The USA attracts medical students and doctors both, for externships, research work, jobs and more. If you are headed there any time soon, make a note of our first destination on the list. West Virginia's Gauley River is known to offer heart-thumping kayaking challenges. The river is known for its various white-water areas with Class 1-5 scale rapids that present dangers galore. The annual Gauley River Festival near Summersville is a great time to be here and witness seasoned kayakers paddling through the ferocious rapids.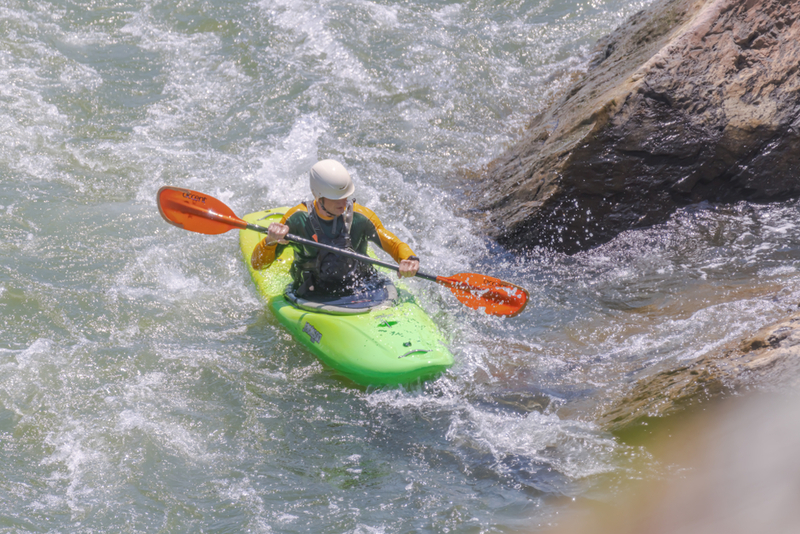 If you are keen on simply kayaking in a new place but are not so experienced, West Virginia also has rapids at the Tygart River, the Upper New River, the Cheat River, the Lower New River (with Class IV rapids), or the Potomac River which would be thrilling, too.
While here, don't miss touring the state for:
The Monongahela National Forest
The Cass Scenic Railroad State Park
The Seneca Caverns
---
Go to Zambia for bungee jumping
If ever any volunteering takes you to South Africa or Nepal, ensure you do not miss a chance to go to Zambia for Bungee Jumping.
Zambia in South Africa is known for its wildlife and the world-famous Victoria Falls. The grandness and the thundering of the falls makes it a huge attraction for tourists. The falls also serve as a perfect spot for Bungee Jumping. The idea of jumping off an enormous black rock, from among the many that surround the falls, into the violent, crocodile-infested Zambezi River, makes the sport more thrilling. For those, who prefer a less risky experience of the falls could opt for a helicopter ride as well.
Other touristy things to do in Zambia during your weekly offs:
Exploring Siavonga's beaches
Going for the Zambezi River sunset cruise, and
Witnessing wildlife at the South Luangwa National Park
---
Enjoy paragliding in Nepal
Nepal, according to us, can be considered as the best place to enjoy this activity. Our reasons: the point of take-off – Sarangkot offers a low altitude to glide, so that your experience is not marred by chilling winds. Your gliding journey allows you to take in the panoramic view of the Annapurna range with an equally gorgeous Pokhara valley below.
Nepal also attracts thrill-seekers for other activities, such as:
Trekking
Flying in an air-craft over the Himalayan range
A helicopter ride of the Everest
Jungle Safari in the Chitwan National Park, and
Rafting over the Bhote Koshi River
---
Head to Turkey for hot air ballooning
Got an opportunity to visit Turkey? Ensure you go for hot air ballooning at least once during your tenure. For hot air balloon enthusiasts, Cappadocia in Turkey is a huge attraction. Balloons with interesting and colourful designs rise above the ground, giving you a view of the enchanting town of Göreme (pronounced: Ga-reh-meh), nestled between the fairy chimneys. The best part about this activity is that one doesn't need any expertise to enjoy it and hence, it is perfect as your first step into the world of adventure sports.
Where else to go in Turkey?
Mount Nemrut- the 8th wonder of the world
The ancient city of Ephesus in Selçuk (pronounced: Sal-chuk)
Ankara, and
The Avşa Island (pronounced: Aav-shaa)
---
Choose Sydney for sky-diving
If your job or a conference invites you to Australia or New Zealand, know that you are in for a great time enjoying some incredible adventure sports. Skydiving in Sydney gives you the chance to dive from Australia's highest altitude. You jump from 15,000 feet, over the North Wollongong beach, taking in spectacular views of the blue sea, the white-ish shores, and the diving whales. Needless to say, this makes Sky-diving more fun in Sydney's Wollongong than anywhere else.
Go for a free-fall jump if you are gutsy enough to take in the dive at more than 200 km/hr for about a minute. What follows is minutes of floating to give you a breather and take in the views. Can't wait for an opportunity to travel to Sydney, can you?
---
Go scuba diving in the Great Barrier Reef, Australia
What better place to go scuba diving than in the Reef that's abundant in coral cays and marine life. There are various diving spots in the reef, which you can access from Cairns, Townsville, Port Douglas and the Whitsunday Islands. The inexperienced or the Padi Open Water divers can explore the easy diving sites. However, there are several interesting remote sites for highly experienced divers, too.
Other exciting experiences you can have in Australia:
Explore the Wet Tropics World Heritage Rainforest in Cairns
Explore the Townsville Aboriginal and Torres Strait Islander Cultural Centre
---
Try caving at Waitamo, New Zealand
New Zealand is a hub of adventure activities, however, we pick the wonderful country as a destination to try out caving. Caving at the Waitomo Caves is nothing short of an exploration of the unknown. You can walk or go boating through its underground rivers and discover mysterious sinkholes.
If you want to up the danger level of caving here, opt for Black Water Rafting, wherein you use a rubber tube to float throughout. For those who do not want to engage in caving, there is also a zip line that allows you to simply zoom through the darkness of the Caves.
Other adventure activities to try or at least witness at NZ:
Rotorua Canopy Tours
Jet Boating at Queenstown
Heli-skiing in the Southern Alps
Jumping off the Sky Tower at Auckland
Off-roading at the Ninety Mile Beach, Waikato, Marlborough or Canterbury
Zip Lining at Queenstown
Zorbing at the OGA Ball park in Rotorua
---
Have you already tried any of the activities mentioned above either at these destinations or elsewhere? Do share this article and your experience with your friends.
Sign-up to continue reading. It is free & takes less than 2 mins
45 lakhs+ doctors trust M3 globally

Free & unlimited access to original articles and quizzes

Secure: we never sell your data
This article is only available to members. Are you a doctor? Click here to signup for free.
Try M3 India / Log In