NCCN's CRC update: Addition of treatment options based on BRAF/MEK and NTRK fusion targets
M3 India Newsdesk Jul 15, 2019
Recent updates to the NCCN Guidelines for Colorectal Cancer (CRC) include:
Additional treatment options based on BRAF/MEK and NTRK fusion targets

Inclusion of PD-1 and CTLA-4 combination for deficient mismatch repair/microsatellite instability (MSI)–high advanced CRC

Germline testing in people with a family history of cancer

Colorectal Cancer (CRC) is the third most commonly diagnosed cancer in males and the second in females. As per the World Health Organization GLOBOCAN database, the disease presented with 1.8 million new cases and almost 861,000 deaths in 2018.
Biomarkers and subsets of the disease have been the most significant changes to the management of metastatic CRC as per the NCCN Clinical Practice Guidelines.
As per Dr. Wells A. Messersmith, the author of the paper, following are the major gaps in the management of metastatic CRC:
Lack of efficiency of targeted therapies in the adjuvant setting
Predictive biomarkers for VEGR inhibitors
Different behaviour of left- and right-sided tumors
The reason for immunotherapy not working in most cases
Dr. Messersmith believes that new diagnostic and additional treatment options, as well as prevention strategies, are required for effective management of this deadly disease.
---
Consensus Molecular Subtypes
Consensus molecular subtypes (CMS) of CRC have been generated to resolve inconsistencies among the reported gene expression–based CRC classifications and facilitate clinical translation.
There are four consensus molecular subtypes of CRC; each being associated with varying lengths of overall survival.
CMS1 – (microsatellite instability immune, 14%), hypermutated, microsatellite unstable and strong immune activation
CMS2 - (canonical, 37%), epithelial, marked WNT and MYC signaling activation
CMS3 - (metabolic, 13%), epithelial and evident metabolic dysregulation
CMS4 - (mesenchymal, 23%), prominent transforming growth factor–β activation, stromal invasion and angiogenesis
---
Modified FOLFOXIRI + panitumumab for unresectable stage IV metastatic CRC
The combination of modified FOLFOXIRI and panitumumab (EGFR inhibitor) is now recommended for unresectable stage IV metastatic CRC.
The combination demonstrated very high response rates in the phase II VOLFI trial. The trial included 96 patients with RAS wild-type metastatic CRC, of which 63 patients' received mFOLFOXIRI plus panitumumab and 33 received mFOLFOXIRI alone. The objective response rate in the combination arm was 85.7% versus 54.5% for mFOLFOXIRI alone.
It should be noted that this update is applicable only to patients with KRAS/NRAS/BRAF wild-type and left-sided tumors.
---
Germline testing in cases with a family history of cancer
Germline testing is now recommended if there is a family history of cancer, as well as further explanation of MMR immunohistochemistry for the four known mutated genes in Lynch syndrome (MLH1, MSH2, MSH6, and PMS2).
Identifying the relationship between BRAF mutations and microsatellite instability (MSI) is important; the presence of a BRAF mutation makes hereditary nonpolyposis CRC (HNPCC) or Lynch syndrome much less likely. However, MSI-high (MSI-H)/ deficient mismatch repair (dMMR) do not rule out Lynch syndrome as approximately 1% of these patients will have BRAF V600E.
---
Addition of new immunotherapy options for use in the first-line setting
The NCCN Guidelines have included nivolumab or pembrolizumab, or a combination of nivolumab and ipilimumab, for use in the first-line setting in patients (not eligible for cytotoxic combinations) with dMMR/MSI-H tumors.
The guideline also specifies that nivolumab ± ipilimumab or pembrolizumab can be used in the second- and third-line treatment of patients with dMMR/MSI-H CRC.
---
Inclusion of treatment options based on BRAF/MEK and NTRK fusion targets
Until recently, there were only four FDA-approved drugs for CRC that are biomarker-driven - cetuximab and panitumumab (antibody against EGFR) and pembrolizumab and nivolumab (antibody against PD-1). However, the NCCN have now included additional treatment options based on BRAF/MEK and NTRK fusion targets for use in CRC.
Larotrectinib as a second-line treatment option for patients with metastatic CRC who have NTRK gene fusions
Larotrectinib is now accepted as a second-line treatment option for patients with metastatic CRC who have NTRK gene fusions. NTRK gene fusions rarely occur in CRC and are hard to detect. They are found in only 1% of the patients.
FDA had granted "Tissue-agnostic" approval for larotrectinib in November 2018 for adult and pediatric patients in the following cases:
Have solid tumors that harbor an NTRK gene fusion without a known acquired resistance mutation
Have metastatic disease or disease that has progressed after treatment
Are likely to experience severe morbidity as a result of surgery
Lack alternative satisfactory treatments
Combination treatment for patients with BRAF-mutated (V600E) CRC
Around 15% of patients with CRC present with a BRAF mutation. BRAF mutation is commonly found in older patients and right-sided tumors. Even though, BRAF inhibitor monotherapy has not shown any benefits in CRC, combination approaches have demonstrated promising results.
The BEACON CRC trial assessed the effects of combining a BRAF (encorafenib), an MEK (binimetinib) and an EGFR inhibitor (cetuximab) in metastatic CRC. In patients with BRAF V600E–mutant metastatic CRC, the estimated median progression-free survival with encorafenib/binimetinib + cetuximab was 8 months and the estimated median OS was 15.3 months. The overall response rate was 48% and 3 patients achieved a complete response.
Based on the above results the panel incorporated new second-line therapy options for patients with BRAF-mutated (V600E) CRC. The guidelines now include the following combinations:
Dabrafenib (BRAF inhibitor) + trametinib (MEK inhibitor) + cetuximab or panitumumab (EGFR antibody)
OR
Encorafenib (BRAF inhibitor) + binimetinib (MEK inhibitor) + cetuximab or panitumumab
---
Targeted therapies for CRC plays a key role in the efficient management of the disease, but, their benefit in adjuvant setting is yet to be proved. There is also a lack of reliable predictive biomarkers for targeted therapies; investing in CRC biomarker studies is the need of the hour.
Sign-up to continue reading. It is free & takes less than 2 mins
45 lakhs+ doctors trust M3 globally

Free & unlimited access to original articles and quizzes

Secure: we never sell your data
Which is a risk factor for increased risk of melanoma in patients who undergo a renal transplant?
Weekly competition with peers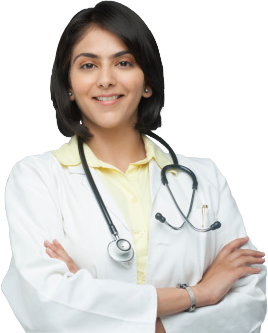 Why join our Market Research Panel?
10K+ Doctors participated

in 40+ Indian and Global studies in 2018
Average honorarium per study was

Rs. 1,600

and total honoraria as high as

Rs. 12,000

was earned by a Doctor
This article is only available to members. Are you a doctor? Click here to signup for free.