Striking increase in mental health conditions in children and young people
University of Exeter Medical School Sep 14, 2018
The proportion of children and young people saying they have a mental health condition has grown six-fold in England over two decades and has increased significantly across the whole of Britain in recent years, new research reveals.
In 1995, just 0.8% of 4- to 24-year-olds in England reported a longstanding mental health condition. By 2014, this had increased to 4.8%. Looking across England, Scotland, and Wales using data between 2008 and 2014, reports of a mental health condition in England and Scotland, and reports of treatment for one in Wales, grew by 60%, 75%, and 41% respectively.
That's according to the first national-level study in over a decade to investigate trends in mental health problems in children and young people in the UK. Published today in the Psychological Medicine journal, the study is a collaboration between academics at University College London, Imperial College London, Exeter University, and the Nuffield Trust. Researchers analyzed data from 140,830 participants aged between 4 and 24 years, in 36 national surveys in England, Scotland, and Wales over time.
Professor Tamsin Ford, of the University of Exeter Medical School, who was involved in the research, said: "This huge increase in child mental health problems reported over two decades is very concerning. We need to understand how much of this increase is down to a rise in the number of cases, and how much is the result of greater awareness and less stigma, meaning people are more willing to report it and seek help. Both have a part to play, and more awareness could be a good thing as it would mean young people are less likely to experience problems later in life. We have effective treatments including cognitive behavioral therapy and family therapy—we need to get much better at getting them to the young people who need them, as we know that many do not receive the support they need."
The researchers analyzed responses to questions asking children and young people (or parents for the 4- to 12-year age group) for a yes/no answer on whether they had any 'longstanding mental health condition' (any 'currently treated mental health problem' in Wales) and compared this to general longstanding health conditions (both physical and mental). They also looked at questions where responses indicated emotional or psychological distress.
In an accompanying blog on the Nuffield Trust website, research lead Dr. Dougal Hargreaves says these findings could point to a widening gap between the mental health needs of children and young people and the services available. However, he also argues that the increase in prevalence tracked in this study suggests a greater willingness among children and young people to open up about mental health issues and a better awareness of mental health.
Go to Original
Sign-up to continue reading. It is free & takes less than 2 mins
45 lakhs+ doctors trust M3 globally

Free & unlimited access to original articles and quizzes

Secure: we never sell your data
Topic: General medicine, Family medicine
Adding probiotics to sequential H. pylori eradication therapy does NOT have an impact on which measure?
Weekly competition with peers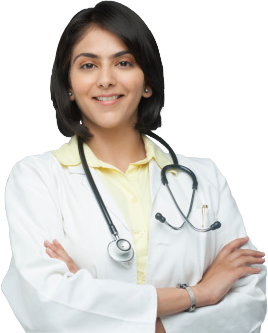 Why join our Market Research Panel?
10K+ Doctors participated

in 40+ Indian and Global studies in 2018
Average honorarium per study was

Rs. 1,600

and total honoraria as high as

Rs. 12,000

was earned by a Doctor
This article is only available to members. Are you a doctor? Click here to signup for free.