Immunotherapy combination improves survival in advanced melanoma
Dana-Farber Cancer Institute Sep 15, 2017
The first three-year survival data from a clinical trial of combination immunotherapy for patients with advanced melanoma continues to show a marked advantage for treatment with nivolumab, a PD-1 checkpoint blocker, compared with the CTLA-4 checkpoint blocker ipilimumab.

Patients who received nivolumab (Opdivo) either alone or together with ipilimumab (Yervoy), had three-year survival rates of 52 percent and 58 percent, respectively, versus 34 percent with ipilimumab alone, according to researchers from Dana-Farber Cancer Institute, the Royal Marsden Hospital in London, and Memorial Sloan-Kettering Cancer Center.

Three years after being randomized to the different treatments in the CheckMate 067 clinical trial, the median survival for patients receiving the two-drug combination as initial therapy for advanced melanoma has not yet been reached, the investigators report in the New England Journal of Medicine. Median survival was 37.6 months for nivolumab alone and 19.9 months for ipilimumab alone.

The three-year survival data are also being reported at the annual meeting of the European Society for Medical Oncology in Madrid, September 8 – 12. The CheckMate 067 trial involved 1,296 patients treated at 137 sites in 21 countries.

Drugs that boost the immune system's power to detect and combat tumors have changed the face of melanoma treatment in the past six years. Ipilimumab was the first systemic therapy to show improved survival in patients with advanced melanoma in controlled phase 3 clinical trials. Newer immunotherapy drugs that block the PD-1 checkpoint – used by cancer cells to escape immune detection – such as nivolumab and pembrolizumab (Keytruda) have proven more effective and safer than ipilimumab, which blocks the CTLA-4 checkpoint, as single-agent immunotherapy.

The three-year survival data now being reported demonstrate that nivolumab alone or combined with ipilimumab are superior to ipilimumab alone; however, the study wasn't designed to compare nivolumab as a single agent against nivolumab together with ipilimumab, said F. Stephen Hodi, MD, of Dana-Farber, co-senior author of the report along with James Larkin, MD, PhD, of the Royal Marsden Hospital. First author is Jedd Wolchok, MD, PhD, of Memorial Sloan Kettering.

However, "the combination seems to be superior for a subset of patients with melanoma," Hodi said. He referred to patients in the study whose tumors expressed no or low amounts of PD-L1, a checkpoint molecule that is being studied as a predictive biomarker for response to PD-1 checkpoint blockers such as nivolumab.

The authors noted that "this biomarker may be a starting point for discussions of the benefit-risk for combination with patients and families," since the two-drug combination, while achieving greater benefit for patients with low or no PD-L1 expression, also was associated with more adverse treatment effects.

Previous study results had found that patients who received the nivolumab-containing combination or nivolumab as a single agent experienced longer delays before their disease progressed, and the new data reinforce that trend. Progression-free survival at three years was 39 percent for the patients treated with the combination; 32 percent for those receiving nivolumab alone and 10 percent for the ipilimumab-only patients. These results show that a significant number of melanoma patients receiving nivolumab "are having progressive disease, but they're still living longer" than patients getting ipilimumab only – shown by the overall three-year survival figures of 58 percent for the combination, 52 percent for nivolumab, and 34 percent for ipilimumab.

Combination treatment also achieved a higher rate of tumor shrinkage – 58.3 percent versus 44.3 percent for nivolumab alone and 18.7 percent for ipilimumab alone. And 19.4 percent of patients treated with both nivolumab and ipilimumab saw a complete response – no
Go to Original
Sign-up to continue reading. It is free & takes less than 2 mins
45 lakhs+ doctors trust M3 globally

Free & unlimited access to original articles and quizzes

Secure: we never sell your data
Topic: General medicine, Family medicine
Treatment with baclofen leads to which outcome in healthy subjects?
Weekly competition with peers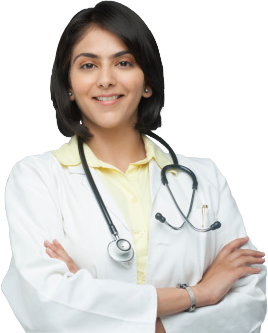 Why join our Market Research Panel?
10K+ Doctors participated

in 40+ Indian and Global studies in 2018
Average honorarium per study was

Rs. 1,600

and total honoraria as high as

Rs. 12,000

was earned by a Doctor
This article is only available to members. Are you a doctor? Click here to signup for free.