Study suggests a protein could play key role in neurodegenerative diseases
MedicalXpress Breaking News-and-Events Oct 18, 2019
Research led by Queen Mary University of London and the University of Seville around one protein's role in regulating brain inflammation could improve our understanding of neurodegenerative diseases.
The findings of a study involving mice are published today in the scientific journal Cell Reports.
The lead authors, Dr. Miguel Burguillos from the University of Seville and Dr. Miguel Branco from Queen Mary, found that when the brain is under inflammatory conditions a protein called TET2 regulates the immune response generated in the brain's immune cells (or microglia).
Although neuroinflammation has an important beneficial role in fighting infection and responding to brain injury, excess or chronic inflammation can kill surrounding neurons. The death of such neurons can lead to neurodegenerative conditions such as Alzheimer disease and Parkinson disease.
The authors found that removing TET2 in mice hampered the neuroinflammatory response.
Dr. Burguillos said: "We already knew that TET2 removes particular 'chemical flags' from DNA that help determine whether a gene is active or not. However, we found that TET2 is actually needed to fully activate key immune cells of the brain. It appears to act differently in inflamed brain cells compared to those in other parts of the body."
Dr. Branco said: "Although this is an exploratory study, the findings open up a new path for those researching neurodegenerative diseases where neuroinflammation driven by microglia contributes to their pathology. In the longer term it could shape the search for new treatments for those conditions."
Go to Original
Sign-up to continue reading. It is free & takes less than 2 mins
45 lakhs+ doctors trust M3 globally

Free & unlimited access to original articles and quizzes

Secure: we never sell your data
Topic: General medicine, Family medicine
Outcomes of nosocomial pneumonia are better with use of which therapy?
Weekly competition with peers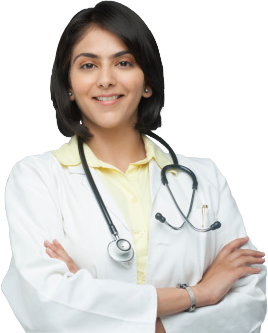 Why join our Market Research Panel?
10K+ Doctors participated

in 40+ Indian and Global studies in 2018
Average honorarium per study was

Rs. 1,600

and total honoraria as high as

Rs. 12,000

was earned by a Doctor
This article is only available to members. Are you a doctor? Click here to signup for free.