AHA updates recommendations on salt intake
American Heart Association News Mar 08, 2019
The new dietary reference intake for sodium and the additional category focused specifically on chronic disease prevention will give people a better picture of how much—or how little—sodium they should consume for ideal health. It also reinforces the need to lower the amount of sodium in the food supply.

American Heart Association chief executive officer Nancy Brown issued the following statement today on the new sodium recommendations from the National Academies of Sciences, Engineering and Medicine:
The National Academies of Sciences, Engineering and Medicine's new recommendation for sodium aligns with what the American Heart Association and other prominent public health organizations have been saying for years: we must eat less salt.
Most Americans eat unsafe levels of sodium without realizing it. According to the latest data, the average US adult eats about 50% more sodium every day than the American Heart Association recommends. The science is clear linking excess salt to high blood pressure—a serious, widespread, and largely silent health threat. The American Heart Association recently reported that nearly half of all US adults have cardiovascular disease, largely due to high blood pressure. Now is the time to break up our nation's love affair with salt to improve public health.
Our excessive sodium intake isn't entirely driven by the salt shaker; it's largely controlled by the food industry. More than 70% of sodium consumed is added to food before it reaches our plates. It is added in restaurants and during the manufacturing of processed and prepackaged foods.
We hope this report encourages the Food and Drug Administration to quickly release its voluntary sodium reduction targets for the food industry. School leaders should also take note and reject the recent US Department of Agriculture decision to weaken sodium standards in school meals and continue their commitment to serve students healthier foods. These two actions will drive the food industry to innovate and reformulate to use less sodium.
The American Heart Association is proud to champion a better food supply and serve as a relentless force for a world of longer, healthier lives. We applaud the National Academies for its work reviewing the latest research on sodium and support the recommendation for people to eat less salt on their journey to better health.
Go to Original
Sign-up to continue reading. It is free & takes less than 2 mins
45 lakhs+ doctors trust M3 globally

Free & unlimited access to original articles and quizzes

Secure: we never sell your data
Topic: General medicine, Family medicine
Which parameter is NOT affected by using olmesartan-based, single-pill, dual-combination (+ amlodipine/azelnidipine or HCTZ) therapy vs olmesartan monotherapy for 8 weeks in adults with hypertension?
Weekly competition with peers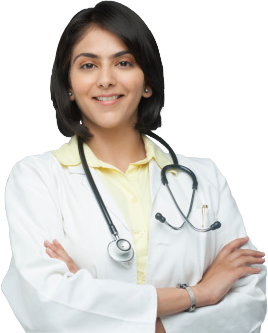 Why join our Market Research Panel?
10K+ Doctors participated

in 40+ Indian and Global studies in 2018
Average honorarium per study was

Rs. 1,600

and total honoraria as high as

Rs. 12,000

was earned by a Doctor
This article is only available to members. Are you a doctor? Click here to signup for free.