What are the predictors of severity in Scrub Typhus?
M3 India Newsdesk Aug 06, 2019
Scrub typhus manifests with fever and multi-organ involvement; if not treated promptly, the condition may lead to life threatening complications. Leukocytosis, hyperbilirubinaemia, transaminitis, hypoalbuminaemia, and uremia predict severity in scrub typhus and are linked to organ failure.

Scrub typhus is a chigger-borne rickettsiosis prevalent in Asia caused by Orientia tsutsugamushi. The disease is clinically important because of its high incidence in areas of endemicity. The disease manifests with fever and multi-organ involvement; if not treated promptly, the condition may lead to life threatening complications - involvement of the brain and lungs are the most important factors associated with death.
The incubation period for scrub typhus symptoms is between 6 to 21 days from exposure. Scrub typhus is usually associated with mild symptoms; however, some patients experience severe complications such pneumonitis, acute respiratory distress syndrome, acute renal failure, myocarditis, and septic shock. Patients with scrub typhus present with sudden fever and chills, headache, backache, profuse sweating, vomiting and enlarged lymph nodes
---
Diagnostic clues which may help in the identification of scrub typhus
A macular or maculopapular rash on the trunk (which may later extend to the arms and the legs)
An eschar at the wound site
The Indirect Immunofluorescence Assay (IFA) test is the reference standard for the diagnosis of scrub typhus. Doxycycline and azithromycin are the currently used therapeutic agents.
---
Study Methodology
The study conducted by Sharma et al. assessed the predictors of severity in patients of scrub typhus admitted in a tertiary care hospital. The study population included adult patients (≥18 years) of scrub typhus, who were admitted from July 1st 2015 through June 30th 2016. Patients with coinfections and pregnant patients were not included in the study.
Patient's complaints, relevant past history, and personal history were recorded.
General and systemic examination was conducted.
As a part of the fever workup, hematological and biochemical investigations were performed.
Imaging studies were conducted when required.
IFA was conducted for the detection and semi quantitative determination of IgM class
antibody against Orientia tsutsugamushi (Data was collected from time of admission to discharge/death).
Data was was analysed using Epi Info 7.1.5 for windows. Descriptive analysis for baseline characteristics of patients was conducted.
---
Key Study Results
Patient characteristics
A total of 92 patients (18 years to 80 years) were included in the study, of this, seventy eight (85%) patients were in age group of 18-60 years. Most people in this age group were involved in agricultural activities or used to visit the forest/grass fields to collect grass for feeding their cattle.
Almost half (49%) of the study population were in the age group of 21-40 years. Previous studies have found the age group of 30-40 years to be associated with the highest incidence of scrub typhus.
The majority of the study population was females (72%). This may be due to high participation of females (of this region) in the agricultural or horticultural work, which predisposes them for exposure to infected mites in the soil and vegetation.
In the patients included in the study, fever was present in all cases; however high grade fever was present in 27% patients.
Common clinical features
Fever (100%), cough (37%), headache (33%), vomiting (31%), altered sensorium (23%), diarrhoea (18%), abdominal pain (16%), myalgia (14%), and seizures (3%) were the common clinical features found during the study.
Distribution of patients by severity of disease
Severe Inflammatory Response Syndrome (SIRS) was present in 76% of patients.
Severe sepsis was present in 33% patients. Out of components of severe sepsis, thrombocytopenia was present in 37%, hypotension in 21%; acute lung injury was noted in 4% patients.
Septic shock was present in 4% patients.
Organ failure was defined as dysfunction of any of organs. Organ failure was present in 34% patients, and was more common in males. Two or more organ failure was present in 5% patients (all females).
Major haematological and biochemical findings
Common laboratory findings included elevated transaminases (61%), thrombocytopenia (39%), and leukocytosis (30%).
A significant difference in mean hemoglobin (p 0.021) and mean leucocyte count (p < 0.001) was found in patients with organ failure and without organ failure.
Hyperbilirubinemia (p < 0.001), mean SGOT (p 0.030), mean serum albumin (p < 0.001), mean serum creatinine (p 0.012) were significantly different among patients in organ failure group and in patients without organ failure.
ICU admissions
The study observed that organ failure was most significantly associated with ICU admission (p-0.071) and mortality (p-0.004).
Duration of symptoms at presentation was:
7-14 days in 56% of patients
< 7 days in 31.5% patients
>14 days in 12.0% of patients
Eschar was present in 23% patients. The incidence of eschar is comparatively less in South Asians, especially those who are dark skinned.
Organ failure
Presence of one or more organ failure was seen in 34% of patients. The overall case-fatality rate was 4%. Among the criteria used to classify severity of scrub typhus, presence of one or more organ failure was significantly associated with mortality (p 0.004). Factors significantly associated with organ failure (severe disease) were as follows:
Leucocytosis
Hyperbilirubinaemia
High SGOT levels
Hypoalbuminaemia
High urea levels
High creatinine levels
---
Renal dysfunction is a significant mortality risk factor for scrub typhus. The study reported a creatinine ratio (mean) of 33.3 in patients with organ failure, which implies that that intrinsic renal disease was the main pathogenic process involved in renal dysfunction.
The study found that organ failure was significantly associated with mortality; hence, combining severe sepsis and an organ failure criterion to define severity can help prompt detection of patients with poor outcome and lead to better disease management. As patients with severe sepsis and organ failure were more likely to get ICU admission, presence of organ failure should be an indication towards severe disease. To prevent multiple organ failure and mortality, strict monitoring and ICU care should be provided to such high-risk patients.
---
Wish to know more on the diagnosis of scrub typhus? Click Re-emerging scrub typhus in India- How to diagnose?
Sign-up to continue reading. It is free & takes less than 2 mins
45 lakhs+ doctors trust M3 globally

Free & unlimited access to original articles and quizzes

Secure: we never sell your data
Topic: Infectious disease
Among patients with Staphylococcus aureus bacteremia, patients with MRSA have a worsening of all of the following outcomes vs those with a methicillin-susceptible infection, EXCEPT:
Weekly competition with peers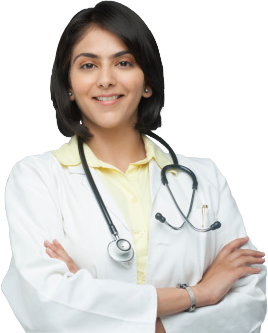 Why join our Market Research Panel?
10K+ Doctors participated

in 40+ Indian and Global studies in 2018
Average honorarium per study was

Rs. 1,600

and total honoraria as high as

Rs. 12,000

was earned by a Doctor
This article is only available to members. Are you a doctor? Click here to signup for free.