The National Medical Commission Bill 2019: Half-baked and in need of further reconsideration! Dr. Soham D Bhaduri
M3 India Newsdesk Jul 31, 2019
Dr. Soham Bhaduri believes that encouraging commercialisation of medical education will aggravate commercialisation of healthcare

The NMC bill 2019, despite containing some potentially favourable provisions, looks half-baked and needs further reconsideration
The National Medical Commission (NMC) bill 2019 was passed in the Lok Sabha on 29 July after having been approved by the union cabinet. One is sure to remember the impassioned uproar over the earlier version of the bill (NMC bill, 2017) due to stiff opposition received from the IMA and other doctors' bodies towards multiple contentious provisions, like a bridge course to MBBS for alternative medicine doctors, a National Exit Test (NEXT), and de-regulating private medical education fees. This time, as the doctors' bodies fight another round of battle, let us reflect on three of the salient features of the bill which have been altered from the previous time.
---
The 2019 bill proposes a single qualifying, licensing, exit cum postgraduate entrance examination, called NEXT, to replace the final year exam of MBBS – rather than a separate exit cum entrance test which the 2017 bill had proposed.
I had previously in 2016, a year before the initial idea of the NMC or NEXT emerged, expressed support for a single exit cum entrance test (NEET-PG) as a useful tool for transforming medical education in the country. In view of the notoriously varying quality of medical education delivered and quality of graduates produced by medical colleges across the country, a single, stringent mode of final assessment would create a strong incentive for stepping up quality of instruction and ensuring uniform standards across medical colleges. It needs to be remembered that the kind of evaluation system in place determines the culture of learning and instruction downstream. While this approach may seem a bit high-handed, it cannot be doubted that given the vast number of medical colleges in our country and their widely varying standards, a bottom-up improvement in quality of instruction, though highly desirable, is an immensely difficult task which could border on infeasibility in the short- and medium term. A uniform exit test, however, can't do it alone, and the overall regulatory framework has to be geared to ensure improved and uniform educational standards.
A plus is that the proposed NEXT will remove the burden on students to study for a separate entrance test and will also free up the internship year for unalloyed focus on learning clinical skills. However, uncertainty looms over certain important aspects, such as conduct of the practical examination, content of the test, and provisions related to repeating the test for those taking multiple attempts. Merging the terminal exam of UG medical studies with the PG entrance cum licensing exam, like the USMLE in USA, can only be effective if the proposed exit test covers comprehensively all the areas of study, not just the final year subjects, and includes a clinical skills evaluation component.
---
Another provision seeks to license community health providers (CHP), like compounders and laboratory technicians, to practice limited scale medicine as mid-level health providers (MLHP).
The IMA and doctors' bodies, quite predictably, have risen up in arms against this provision, alleging that this will create a battalion of quacks, and that it will be discriminatory towards the rural folk to let underqualified providers to take care of them while MBBS doctors continue to cram into cities. There indeed lies merit in the argument that this step could facilitate quackery. Given the state of our present regulatory apparatus, it would be difficult to restrict the practice of potential CHPs into a limited framework. But the perennial antagonism of the medical fraternity towards training MLHPs, which is often defended by way of baseless arguments, has to go – keeping in mind our public health interests. Every time a proposal for training a cadre of MLHPs is introduced, doctors' groups cry discrimination against rural people – while it is scarcely admitted that underserved populations and pockets exist in even the developed nations of the world, for which alternatives other than "the most highly qualified type of doctor" have to be considered in public health interest. Health Extension Workers in Ethiopia, Community Health Workers in Brazil, and Barefoot doctors in China were trained to take care of the needs of the underserved, and such moves were never seen as discriminatory. It has also been shown on multiple occasions that MLHPs can provide primary care on par with MBBS doctors, are economical to train and employ, and are easier to retain compared to MBBS doctors.
---
The bill also proposes to limit capping of fees in private medical colleges to 50% of seats, while at present this is done for somewhere up to 85% of seats.
This has been advanced in the name of encouraging establishment of more private colleges and rapid expansion of medical education. This is a highly contentious provision. Apart from the fact that it would make medical education out-of-reach for all but a privileged few, it seems to forget the important lesson that rapidly expanding the numbers of doctors is no sure-fire solution to doctor shortage or maldistribution. Until the eighties, each five year plan kept doubling the production of doctors, and our emphasis has forever been on training more doctors and specialists than auxiliary health personnel. However, physician migration to foreign shores continued to tunes as high as 40%, and even today we see a severe maldistribution of doctors in the country. Encouraging further commercialisation of medical education – by giving incentives to private sector at the cost of making education costlier – will only further reinforce the elitist bias, throw medical education out of line with national needs, worsen the rural-urban divide, and eventually aggravate commercialisation of healthcare.
Overall, the NMC bill 2019, despite containing some potentially favourable provisions, looks half-baked and needs further reconsideration by taking a closer and more comprehensive look into the present healthcare and education scenario. Further, greater co-operation between the medical fraternity and the government is imperative. The present rot in medical education has set in over decades – a haste to set it right may involve making unwelcome compromises and is unwarranted.
Disclaimer- The views and opinions expressed in this article are those of the author's and do not necessarily reflect the official policy or position of M3 India.
Dr. Soham D. Bhaduri is Editor, The Indian Practitioner, a healthcare commentator, and a medical doctor based in Mumbai.
Sign-up to continue reading. It is free & takes less than 2 mins
45 lakhs+ doctors trust M3 globally

Free & unlimited access to original articles and quizzes

Secure: we never sell your data
Topic: General medicine, Family medicine
Prior infection with which virus confers protection against subsequent febrile respiratory illness?
Weekly competition with peers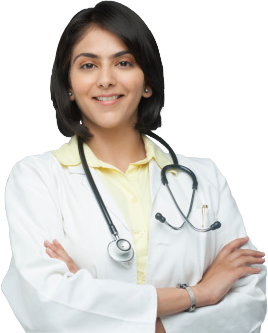 Why join our Market Research Panel?
10K+ Doctors participated

in 40+ Indian and Global studies in 2018
Average honorarium per study was

Rs. 1,600

and total honoraria as high as

Rs. 12,000

was earned by a Doctor
This article is only available to members. Are you a doctor? Click here to signup for free.