10 best Indian souvenirs for Doctors
M3 India Newsdesk Jun 28, 2019
Travelling within India for a holiday? Or are you hosting international delegates for a conference? Well, whatever be the purpose, you know your friends, family, and peers would expect you to get them souvenirs from the place you're visiting. So what can you buy from a country, where each of its states is popular for a variety of things? The answer is not that simple! So here we have a list of recommendations for you, which you can refer to for souvenir shopping.

The various Indian states represent one or more than one culture. You will find dishes and sweets that are unique to a region or culture and souvenirs that remind you of their glorious past or historical monuments. Most states here are known for exclusive handiwork, designed and produced locally by artisans, who have learnt the art from their previous generations and are carrying it forward.
We give you 10 best souvenir ideas:
---
Pashmina shawls and stoles from Jammu & Kashmir
The artisans here are experts at carving wood to make intricately designed artefacts and even making trinket boxes using the technique of Papier Mache and then painting Mughal-style patterns on them. The local markets also sell exquisite rugs and carpets. However, the one thing that we recommend buying from here are genuine Pashmina shawls or stoles. They can be highly priced but it's something your loved ones would cherish forever.
The good thing is that even if you don't get a chance to visit the state, you will see Kashmiri boutiques at most tourist destinations. However, to get the latest designs on genuine Pashmina, it is best to visit these boutiques in Indian metros such as Delhi and Mumbai, which may have high footfalls.
---
Sweets from Delhi
Delhi is known for so many things and yet, we choose sweets. The reason is that most confectioners here have been making and selling their special sweet dishes since as long as one can remember; and some stores are easily a 100 years old.
You can pick up sweets made using pure ghee (clarified butter), such as Moong Daal Halwa, from Chaina Ram's, Gulab Jamuns at Sant Sweets, Phirni and Shahi Tukda from Kallan Sweets, Coconut Laddoos from Gulab's and the authentic Punjabi Dhodha Barfi from Nathu's Sweets.
You can check with the stores, if they can pack the sweets you like in spill-proof containers or if they can recommend something else that you can carry along without the fear of it spoiling or spilling.
---
Jaipur razai (quilts) from Rajasthan
No matter which city of Rajasthan you are visiting, the markets are most popular for Bandhej (tie and die) sarees, silver jewellery, Meenakari (enamel work) artefacts, gemstone and kundan jewellery, Lac bangles, blue pottery and cloth puppets. However, Jaipur razai is something we feel you must-buy for your home.
What is great about Jaipur razais is their lightweight cotton fabric, which makes them ultra-soft and perfectly warm. The upper fabric of the quilt is also cotton, with trademark Jaipur print and colours, which are a reflection of the Rajasthan Rajwada (royal) style of design. These quilts can also be found in select markets of different cities of India.
---
Pearl jewellery from Hyderabad
From the time of the Nizams, who had immense love for real pearl jewellery, the city and areas around have seen a huge number of craftsmen settle here to create and sell their designs. Centuries later also, we see a number of markets, packed with small stalls and big stores, still selling pearl jewellery. Thus, Hyderabad became synonymous with pearl jewellery apart from its lip-smacking biryani.
Here you can find interesting pieces of jewellery designed using genuine and cultured pearls. Laad Bazaar, Begum Bazaar and Pot Market among others, are some great places to buy pearl jewellery. You can buy the smallest of items to grand necklace sets designed with pearls and other precious stones. Having said that, the price range can be anywhere between a few bucks to several lakhs, depending upon the type of pearls, the design and the brand name.
---
Marble artefacts from Agra
The Taj Mahal is invariably on the itinerary of anyone visiting Agra. Shaped using Marble, inlaid with precious stones and designed with Persian- and Mughal-inspired motifs and patterns, the monument is spell-binding.
The shops around the Taj Mahal are great places to buy miniatures of this grand monument. You can also buy show pieces, decorated with designs similar to those seen on the structure. If you want to avoid getting mobbed by sellers near the Taj Mahal, you can always visit the handicraft emporiums in malls in the city to buy souvenirs of the same kind.
---
Antiques from Mumbai
Mumbai is a melting pot of different cultures, which is owing to the huge number of migrants the city has accommodated since ages. Thankfully for souvenir-hunters like you, there is a lot to buy from select markets here.
Visit Chor bazaar for some really interesting antiques and Bollywood paraphernalia. You can find plenty of old goods; something like a part of a vintage car to still photos of the old city, erstwhile Bombay, and old movie posters, props and just about anything. You just have to look for items that seems authentic and dated and be very good at bargaining. Enquire about the backstory of the item you want to buy, if it convinces you, only then buy it. However, it is better to take someone from the city to this bazaar, so as to avoid getting duped.
Another colourful market you can visit here is at Colaba Causeway. Think of cheap clothes, handicraft stores, funky jewellery and even replicas of antiques and new, designer goods, it's all here on one street! Beware of peddlers, they can be annoying, so yet again, our advice is to take a trusted localite with you and get the best deals on anything you like.
---
Madhubani or Mithila paintings from Bihar
The Madhubani form of art was born eons ago in the Mithila region of Bihar. The paintings are characterised by themes of festivities, dreams, deities and rituals. They are adorned with geometric patterns and painted using colours derived from natural substances. Earlier, the paintings were made using fingers or twigs or any other object with a slightly pointed side to it.
The modern-day Madhubani art depicts social issues to create awareness. If you are in Patna or any other big city of Bihar, do check out the state-run handicraft emporiums or the art shops at the airport to buy Madhubani art on canvas. You can also buy these paintings from exhibitions at major metros like Delhi or explore the Internet for sites selling them.
---
Coffee beans and a coffee filter from Chennai
If you think nothing can beat a cup of your favourite espresso, you haven't had filter kaapi or filtered coffee from Chennai yet! Every house in Chennai has their preferred coffee grounds bought from their preferred store.
The ground coffee along with chicory, as per a preferred ratio, is placed in a stainless steel coffee filter and hot water is poured into it to brew it. This coffee decoction is then mixed with a set quantity of milk and sugar, which is as per the proportion established by the family's older generations. Yes, they take their coffee that seriously.
We insist you try out this cup of strong, delightful and refreshing coffee prepared at the home of someone you know or at any of the popular eateries in Chennai. Once you know what the fuss is all about, then request your colleague or friend to tell you where they buy their coffee. And if you like the taste of their coffee, also request them to share their family recipe of filter kaapi.
You may also simply buy ground coffee as a souvenir for friends and family back home, but without the recipe, they may not enjoy the kind of filter
kaapi that you could enjoy in Chennai.
---
Kathakali masks from Kerala
Kathakali masks are Papier Mache or wooden masks, hand-painted and decorated with colourful accents. While the masks are a mere recreation of a Kathakali dancer's elaborate face makeup and headgear, they actually represent the different characters from the Indian epic, the Mahabharata.
These vibrant iconic masks are available as wall hangings as well as figurines and you can buy them in different sizes for gifting. You can find these in most markets of the touristy places of Kerala, the Culture Shoppe store, which is the official seller of Kerala souvenirs, and of course, at the gift emporiums at airports.
---
Sholapith crafts from Kolkata
Visit any home or store in Kolkata and you will see a deity's mask in white or any decorative item that seems to have been made from a thermocol-like material. That white material is what Sholapith is! However, far from anything artificial, Sholapith is a carefully extracted core of a plant that grows in the marshlands around West Bengal.
The district of Murshidabad is home to numerous artisans, who are experts at turning this delicate core of the plant into intricate designs. Sholapith is commonly used to create decorative motifs that adorn the pandals during festivals and for rituals followed in Bengali weddings and other ceremonies. The material was also used for making hats for the British during their rule in Bengal.
As for souvenirs, there is no dearth of the kind of Sholapith items you will find in the markets of Kolkata. No matter what form is given to this ivory-like, delicate white material, it looks simply splendid. From idols to wall-hangings to a bouquet of flowers, you can find some really beautiful items to take back home.
Disclaimer- The suggestions provided in the article do not imply endorsement, recommendations, or favouring of any product or services. Readers are advised to use their own discretion. Any assumptions made in the analysis are those of the author and are not reflective of the position or policy of M3 India. Views are subject to revision and rethinking at any time.
Sign-up to continue reading. It is free & takes less than 2 mins
45 lakhs+ doctors trust M3 globally

Free & unlimited access to original articles and quizzes

Secure: we never sell your data
Topic: General medicine, Family medicine
Which is the better predictor of incident hypertension?
Weekly competition with peers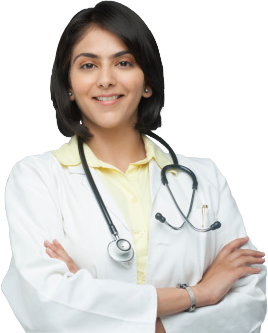 Why join our Market Research Panel?
10K+ Doctors participated

in 40+ Indian and Global studies in 2018
Average honorarium per study was

Rs. 1,600

and total honoraria as high as

Rs. 12,000

was earned by a Doctor
This article is only available to members. Are you a doctor? Click here to signup for free.