One-stop platform for Indian Doctors
4 reasons why Doctors love M3 India
Free platform for Doctors
Here are five clinical trials that stand as examples of serious violation of protocol and ethics; each of them having resulted in serious side effects among participants and disastrous aftermath.

Trending among Physicians
Dr. Sundeep Mishra answers questions on prescribing two medications- chloroquine and hydroxychloroquine, currently being used as prophylactic therapies in the fight against COVID-19.
Eleven million individuals across the globe have been infected with SARS-CoV-2, the virus which causes COVID-19. While most people have been presenting with the commonly seen symptoms, several doctors across the world have noted that in some people, the virus manifests in some peculiar symptoms.


In this article as part of the exclusive series on dermatophytosis, Dr. DG Saple explains new antifungal treatments and highlights the need for a holistic approach to manage tinea cruris and corporis that involves patient counselling so as to prevent treatment failure and recurrence.


Dr. NK Hase delivers a masterclass on urinary tract infections (UTIs), exclusive for M3 India members, in this 3-part series. In this first part, he discusses classification, pathogenesis, and microbiological spectrum of UTIs.
Cochrane recently published a review of studies looking at the accuracy of COVID-19 antibody tests. Here we summarise the main conclusions of the first review which provides authentic information to policy makers to make them aware of the status of the technology and improvements needed for use.

The way, the new coronavirus, causing COVID-19, spreads in the bio-environment and reaches a potential patient remained controversial for some time. However, now it is official.

End of Contents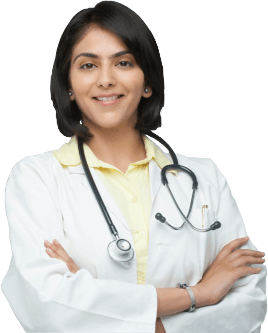 3 facts why you should join our panel:
10K+ Doctors participated

in 40+ Indian and Global studies in 2018
Average honorarium per survey was

Rs. 1,600

and total honoraria as high as

Rs. 12,000

was earned by a Doctor
Help shape developments in Healthcare by

sharing knowledge

in your spare time!