Cancer patients face higher risk of painful skin condition
IANS Jan 12, 2019
Patients suffering from cancer and those treated with chemotherapy may be at 40 per cent increased risk of developing shingles, compared with those not having cancer, finds a new study.

Shingles (herpes zoster) -- marked by painful rashes and skin blisters -- is caused by the varicella zoster virus that causes chickenpox. The virus remains dormant in the body but causes shingles if it reactivates later in life. The study showed that patients with a blood-related cancer had the greatest shingles risk of more than three times compared to people without cancer, the Health Day reported.

The higher risk among blood cancer patients was present two years before their cancer diagnosis. In addition, those with a solid tumour including cancer in the lung, breast, prostate or other organs had a 30 per cent higher risk of shingles than people without cancer, lead researcher Jiahui Qian from the University of New South Wales in Australia was quoted as saying.

However, this greater risk was largely associated with receiving chemotherapy treatment, rather than with the cancer itself. "These findings have important implications in view of recent advances in development of zoster vaccines," added Kosuke Kawai from the University of Minnesota in the US.

Development of new vaccines might help prevent shingles in cancer patients and may be safe for people with weakened immune systems, including those receiving chemotherapy, according to the study published in the Journal of Infectious Diseases. For the study, the team included about 240,000 cancer patients in Australia.
Sign-up to continue reading. It is free & takes less than 2 mins
45 lakhs+ doctors trust M3 globally

Free & unlimited access to original articles and quizzes

Secure: we never sell your data
Topic: General medicine, Family medicine
Adding probiotics to sequential H. pylori eradication therapy does NOT have an impact on which measure?
Weekly competition with peers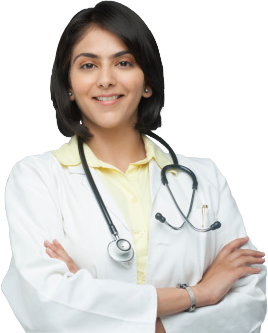 Why join our Market Research Panel?
10K+ Doctors participated

in 40+ Indian and Global studies in 2018
Average honorarium per study was

Rs. 1,600

and total honoraria as high as

Rs. 12,000

was earned by a Doctor
This article is only available to members. Are you a doctor? Click here to signup for free.