Aspirin may lower risk of ovarian cancer: JAMA
ANI Oct 05, 2018
Taking a low-dose aspirin daily may help women lower their risk of developing ovarian cancer, according to a new study.
Co-led by Moffitt Cancer Center, the study found that women who reported taking a low-dose aspirin every day had a 23 percent lower risk of ovarian cancer compared to no aspirin users. It was also found that women who were heavy users of no aspirin no steroidal anti-inflammatory drugs (NSAIDs), such as ibuprofen (Advil) or naproxen (Aleve), over a long period of time had a higher risk of developing ovarian cancer.
Ovarian cancer is the most fatal gynecological cancer, largely due to lack of early detection strategies. It is believed that inflammation that occurs during ovulation plays a role in the development of this cancer. But anti-inflammatory medications, such as aspirin, have been shown to lower the risk of certain types of cancers.
For this study, Shelley Tworoger, worked with researchers at Huntsman Cancer Institute and the Harvard T.H. Chan School of Public Health to analyze data from more than 200,000 women who took part in the Nurses' Health Studies based at Brigham and Women's Hospital in Boston. Of the participants, 1,054 developed ovarian cancer. Researchers looked at the participants' use of aspirin (325 milligrams), low-dose aspirin (100 milligrams or less), non-aspirin NSAIDs and acetaminophen.
Their analysis found that low-dose aspirin use was associated with a lower risk of ovarian cancer while standard-dose aspirin use was not. Conversely, the data showed that women who took non-aspirin NSAIDs often, defined by at least 10 tablets per week for many years, had an increased risk of developing the disease.
"We're not quite at the stage where we could make the recommendation that daily aspirin use lowers ovarian cancer risk. We need to do more research. But it is definitely something women should discuss with their physician," said Tworoger.
The study is present in the journal- JAMA Oncology.
https://jamanetwork.com/journals/jamaoncology/fullarticle/2704211
Sign-up to continue reading. It is free & takes less than 2 mins
45 lakhs+ doctors trust M3 globally

Free & unlimited access to original articles and quizzes

Secure: we never sell your data
Topic: General medicine, Family medicine
According to a recent study, what is the lowest dose of triazolam that effectively treats middle-of-the-night insomnia?
Weekly competition with peers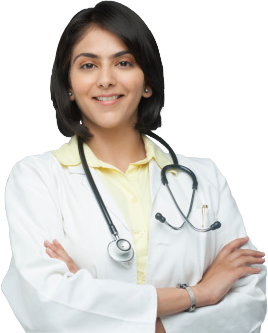 Why join our Market Research Panel?
10K+ Doctors participated

in 40+ Indian and Global studies in 2018
Average honorarium per study was

Rs. 1,600

and total honoraria as high as

Rs. 12,000

was earned by a Doctor
This article is only available to members. Are you a doctor? Click here to signup for free.