Banning 328 FDCs a step towards rectifying 'grave' situation of pharma market: AIDAN
PTI Sep 14, 2018
Lauding the government's decision to ban 328 fixed-dose combination (FDC) of drugs and restricting another six, a group of NGOs on September 14 said it was a step towards rectifying the "grave" situation of the pharma market which they alleged was brimming with innumerable irrational FDCs.




All India Drug Action Network (AIDAN), a network of NGOs that work to increase access and improve the rational use of essential medicines, said the people have been supplied with unsafe medicines for far too long. The health ministry has banned the manufacture, sale and distribution of 328 fixed doze combination (FDC) of drugs with immediate effect and restricted another six. Among the brands which may get affected by the ban are popular drugs including painkillers like Saridon.

"It reinforces our constant demand for approval, and use, of only rational medicines in India. Rationality needs to be demonstrated by safety, efficacy and therapeutic justification. None of the FDCs meets the criteria of a rational and safe FDC.
"The people of India have been made the consumers of unsafe medicines for too long and this is one step towards rectifying the grave situation of a pharma market brimming with innumerable irrational FDCs," the network said in a statement. According to reports, other brands which may get affected include skin cream Panderm, combination diabetes drug Gluconorm PG, antibiotic Lupidiclox and others.

The network said when the ban on FDCs was notified, pharma companies in court cases questioned the locus standi and powers of the Central government to ban drugs in India. The Health Ministry, through its notification published on March 10, 2016, had prohibited the manufacture for sale and distribution for human use of 349 FDCs under Section 26 A of the Drugs and Cosmetics Act, 1940.

But the matter was contested by the affected manufacturers in various high courts and the Supreme Court. Complying with the Supreme Court verdict in December last year, an expert panel formed by the Drugs Technical Advisory Board (DTAB), in its report to the Centre, stated that there is no therapeutic justification for the ingredients contained in 328 FDCs and that these FDCs may involve risk to human beings.

AIDAN said the important remaining issue of the 344 plus five FDCs has finally been resolved, save for the 15 FDCs that were excluded, in compliance with the December 15, 2017 Supreme Court verdict, pending formal notification by the Ministry of Health and Family Welfare. "With this development, India's regulatory system and its judicial system stand redeemed," it said.

"We urge the government to take swift action on the 15 FDCs that were excluded from the notification on the basis of safety and efficacy considerations," it added. The network noted that the FDCs under scrutiny account for approximately Rs. 2,500 crore in sales and represent only the tip of the iceberg.

"In our estimation, the market of unsafe, problematic FDCs in India is at least one fourth of the total pharma market valued at Rs. 1.3 trillion," it said. The task that remains is combating the continued prevalence of a very large number of FDCs of doubtful scientific validity which have somehow slipped through the net and been approved wrongly by the Central Government, it pointed out.

"Review of all such FDCs in the market is required in the interest of patient safety. Such a review had also been recommended by the Kokate Committee. Only then can India's pharma regulatory system hope to garner respect across the world," it added.

The network also said they were "appalled" at the pharma industry's disinformation and claims that the recommendations of the sub-committee will deal a huge blow to it. "We ask how an important action in favour of safe medicines can be construed as a 'blow' and object to such misleading propaganda," it added.
Sign-up to continue reading. It is free & takes less than 2 mins
45 lakhs+ doctors trust M3 globally

Free & unlimited access to original articles and quizzes

Secure: we never sell your data
Topic: General medicine, Family medicine
Adding probiotics to sequential H. pylori eradication therapy does NOT have an impact on which measure?
Weekly competition with peers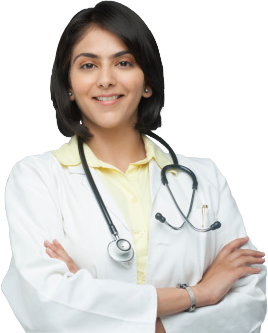 Why join our Market Research Panel?
10K+ Doctors participated

in 40+ Indian and Global studies in 2018
Average honorarium per study was

Rs. 1,600

and total honoraria as high as

Rs. 12,000

was earned by a Doctor
This article is only available to members. Are you a doctor? Click here to signup for free.