Diabetes drug may cut heart, kidney disease risk
IANS Jun 13, 2017
A drug that lowers blood sugar levels for people with Type 2 diabetes may also significantly help reduce the risk of both cardiovascular and kidney disease, researchers claimed.

Type 2 diabetes, which affects around 450 million people worldwide, also increases the risks of stroke and heart attack.The findings, published in the New England Journal of Medicine, showed that the drug -- canagliflozin -- reduced the overall risk of cardiovascular disease by 14 percent and reduced the risk of heart failure hospitalisation by 33 percent.It was also shown to have a significant impact on the progression of renal disease, as the patients were 40 per cent less likely to suffer serious kidney decline, the researchers said in the paper published in the New England Journal of Medicine.

"Coronary heart disease is the biggest killer by far for people with Type 2 diabetes. Our findings suggest that not only does canagliflozin significantly reduce the risk of heart disease, it also has many other benefits too. We found it also reduced blood pressure and led to weight loss," said Bruce Neal, Professor at The George Institute for Global Health in New South Wales, Australia.Canagliflozin, known as a SGLT2 inhibitor, is a relatively new type of drug that works by blocking the body's reabsorption of sugar or glucose. This results in more glucose being released in urine and a drop in glucose levels. Most other diabetes drugs work by managing insulin levels.

"This really is a game changer in the treatment of Type 2 diabetes. It not only reduces the risk of heart disease, it also provides real protection against kidney decline which affects many people with diabetes," added Vlado Perkovic, Professor and Executive Director at The George Institute for Global Health.For the study, the team analysed more than 10,000 patients in 30 countries.
Sign-up to continue reading. It is free & takes less than 2 mins
45 lakhs+ doctors trust M3 globally

Free & unlimited access to original articles and quizzes

Secure: we never sell your data
Topic: General medicine, Family medicine
Which class of user is NOT positively associated with the risk of heroin relapse in heroin-dependent patients?
Weekly competition with peers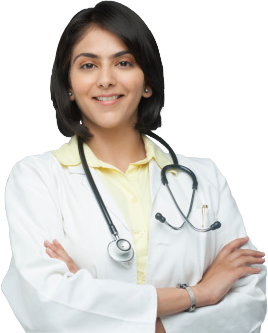 Why join our Market Research Panel?
10K+ Doctors participated

in 40+ Indian and Global studies in 2018
Average honorarium per study was

Rs. 1,600

and total honoraria as high as

Rs. 12,000

was earned by a Doctor
This article is only available to members. Are you a doctor? Click here to signup for free.