IMA slams editorial on Kashmir in Lancet, calls it 'breach of propriety'
PTI Aug 20, 2019
Reacting sharply to an editorial on Kashmir published in The Lancet recently, the Indian Medical Association (IMA) said the British medical journal has no locus standi on the matter and has committed "breach of propriety" by commenting on the political issue.
The association said the medical journal has reacted to an internal administrative decision of the government of India under the garb of concern for the health of Kashmiris and questioned the "malafide intention behind the uncalled for editorial". "It is unfortunate that reputed medical journal The Lancet has committed breach of propriety by commenting on this political issue.
"It is amounting to interference into an internal matter of Union of India. The Lancet has no locus standi on the issue of Kashmir. Kashmir issue is a legacy that the British Empire left behind," the doctors body said in a letter to Editor-in-Chief of The Lancet Richard Horton.
The editorial 'Fear and uncertainty around Kashmir's future' was published in The Lancet on August 17. The Indian Medical Association, the National medical organisation of India baptised in the fire of freedom struggle condemns this unsolicited intrusion into the affairs of the Sovereign Republic of India, the IMA said.
Generations of Indians, especially doctors and medical students, will carry the unpleasant memory of this act of commission by The Lancet. "We wish to question the credibility and the malafide intention behind the uncalled for editorial. The Indian Medical Association, on behalf of the medical fraternity of India, withdraws the esteem we had for The Lancet," they said in the letter.
Sign-up to continue reading. It is free & takes less than 2 mins
45 lakhs+ doctors trust M3 globally

Free & unlimited access to original articles and quizzes

Secure: we never sell your data
Topic: General medicine, Family medicine
A greater likelihood of heartburn resolution during the week after completion of a 2-week course of OTC PPI therapy is associated with:
Weekly competition with peers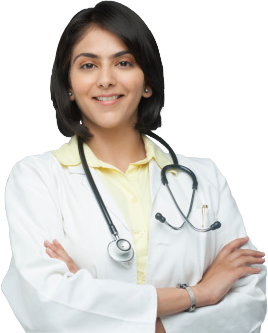 Why join our Market Research Panel?
10K+ Doctors participated

in 40+ Indian and Global studies in 2018
Average honorarium per study was

Rs. 1,600

and total honoraria as high as

Rs. 12,000

was earned by a Doctor
This article is only available to members. Are you a doctor? Click here to signup for free.