All kinds of cancer treatment will be included under PM-JAY
ANI Aug 13, 2019
The National Health Authority (NHA) is planning to include all types of cancer and its treatment under their healthcare packages.
As of now, officials feel the healthcare packages for cancer treatment are not very comprehensive. For the treatment of cancer, a patient has to undergo various types of medical procedures. These include chemotherapy, surgery and radiations. Therefore, the NHA is planning to include all kinds of regimes for chemotherapy for various kinds of cancer.
"There are some missing links in the treatment of cancer and it not very comprehensive. Hence, we have just recommended further strengthening of the medical packages for cancer. This has to be approved by the governing body and the entire process is likely to take three months," a senior official at the NHA told ANI. Confirming the development, Dr Indu Bhushan, CEO, National Health Authority said, "Treatment for cancer is very expensive. We want to include treatment for all type of cancer in our health packages which are cost-effective, proven and beneficial to the patients."
When contacted, Dr Abhishek Sankar, Professor of Oncology at AIIMS, said every year about 15 lakh new patients are diagnosed with cancer. Lung cancer is the most common type of cancer with 1 lakh 20 thousand patients detected every year, followed by breast cancer which affects about 1.5 lakh patients, 2 lakh 76 thousand lip and oral cancer cases every year. Nearly 44-45 lakh patients suffer from cancer at a particular time, he added.
NHA is an implementing body of Ayushman Bharat - Pradhan Mantri Jan Arogya Yojana (PM-JAY) health insurance scheme. Ayushman Bharat PM-JAY, a National Health Protection Scheme, will cover over 10 crore poor and vulnerable families (approximately 50 crore beneficiaries) providing coverage of up to Rs 5 lakh per family per year for secondary and tertiary care hospitalisation. So far, 16000 hospitals have been empanelled and nearly 34 lakh beneficiaries have been admitted while nine crore e-cards have been issued.
Sign-up to continue reading. It is free & takes less than 2 mins
45 lakhs+ doctors trust M3 globally

Free & unlimited access to original articles and quizzes

Secure: we never sell your data
Topic: General medicine, Family medicine
Prior infection with which virus confers protection against subsequent febrile respiratory illness?
Weekly competition with peers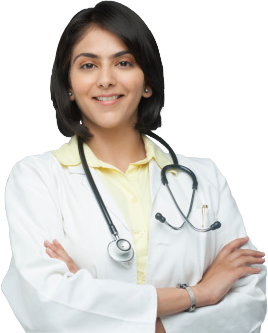 Why join our Market Research Panel?
10K+ Doctors participated

in 40+ Indian and Global studies in 2018
Average honorarium per study was

Rs. 1,600

and total honoraria as high as

Rs. 12,000

was earned by a Doctor
This article is only available to members. Are you a doctor? Click here to signup for free.