Students secured PG medical seats without completing internship: Hyderabad doctors call for probe
Partner Content Apr 15, 2019
A professor at Osmania Hospital's Orthopaedics department had noticed that a pupil had joined as a PG student, but had not completed his compulsory internship.

Less than two weeks after allegations emerged of students from Hyderabad's Osmania Hospital and Gandhi Hospital being given medical degrees without completingtheir compulsory internships, complaints have arisen that students have received postgraduate medical seats via NEET counselling without having finished their internships.
The incident came to light when a professor at Osmania Hospital's Orthopaedics department noticed that a pupil had joined the department recently as a postgraduate student, but had not completed his one-month compulsory internship in the subject during his MBBS. In December, students who were posted as interns in the department had complained to the Superintendent of the hospital that they were being stuck with more work because other students were shirking their responsibilities and skipping clinical rotations.
Dr PS Vijeyendra, chairman of the Telangana Junior Doctors Association (TJUDA), stated that a thorough investigation has been sought into the matter. "TJUDA also strongly condemns this type of malpractice. Culprits should be taken to task to discourage anyone who thinks they can get away with such malpractices," he said.
Taking into view the recent allegations, Director of Medical Education (DME) Dr Ramesh Reddy issued a press statement condemning those who skip their clinical rotations.
"If any candidate did not complete their internship for any reason and got extension of postings, it will be mentioned in the final certificate and it will be issued only after completion. This is the only valid document for completion of internship," reads his statement, further adding that only upon producing a valid completion certificate will a student be eligible to receive their medical degree. Dr Ramesh also added that several measures, including implementation of a biometric attendance system, have been taken to ensure that no student got away with skipping their clinical posting.
TJUDA has now sought strict action against such instances and called for an investigation into the issue.
This story was originally published on The News Minute and is reprinted here with permission. It can be viewed on https://www.thenewsminute.com/article/students-secure-pg-medical-seats-without-completing-internship-hyd-docs-call-probe-100010
Sign-up to continue reading. It is free & takes less than 2 mins
45 lakhs+ doctors trust M3 globally

Free & unlimited access to original articles and quizzes

Secure: we never sell your data
Topic: General medicine, Family medicine
According to a recent study, what is the lowest dose of triazolam that effectively treats middle-of-the-night insomnia?
Weekly competition with peers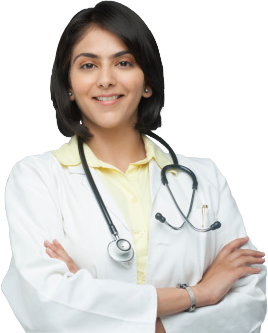 Why join our Market Research Panel?
10K+ Doctors participated

in 40+ Indian and Global studies in 2018
Average honorarium per study was

Rs. 1,600

and total honoraria as high as

Rs. 12,000

was earned by a Doctor
This article is only available to members. Are you a doctor? Click here to signup for free.