Association of chronic kidney disease with allopurinol use in gout treatment
JAMA Nov 09, 2018
Vargas-Santos AB, et al. - In this population-based UK cohort study, researchers evaluated if there is a relationship between allopurinol use in gout and the risk of developing stage 3 or higher chronic kidney disease. Findings suggested a link between allopurinol initiation of at least 300 mg/day with a reduced risk of renal function deterioration. Data revealed that allopurinol did not seem to be related to kidney function decline, and medical practitioners ought to consider other possible causes when they see kidney function decline in patients with gout.
Methods
A time-stratified propensity score–matched, population-based, prospective cohort study was conducted.
Using the Health Improvement Network (THIN), a UK general practitioner electronic health records database, study participants were identified who were recently diagnosed with gout and started allopurinol (≥300 mg/d) vs those who did not start allopurinol.
Using Cox proportional hazards regression, the data were analyzed.
For this investigation, among adults aged 18-89 years with recently diagnosed gout, they propensity score matched 4,760 initiators of allopurinol (≥300 mg/d) to the same number of noninitiators of allopurinol, barring those with chronic kidney disease stage 3 or higher or urate-lowering therapy use before their gout diagnosis.
The main outcome and measure analyzed was development of chronic kidney disease stage 3 or higher.
Results
According to the findings, out of the 4,760 allopurinol initiators (3,975 men, 785 women) and same number of noninitiators (3,971 men, 789 women), 579 and 623, respectively, developed chronic kidney disease stage 3 or higher, with a mean follow-up time of 5 and 4 years, mean age of 57 years, and mean body mass index (calculated as weight in kilograms divided by height in meters squared) of 30 for both groups.
An association was found between use of allopurinol of at least 300 mg/d and lower risk of developing chronic kidney disease stage 3 or higher vs nonusers, with a hazard ratio (HR) of 0.87 (95% CI, 0.77-0.97).
Findings suggested no association of allopurinol initiation at less than 300 mg/d with renal function decline (HR, 1.00; 95% CI, 0.91-1.09).
Go to Original
Sign-up to continue reading. It is free & takes less than 2 mins
45 lakhs+ doctors trust M3 globally

Free & unlimited access to original articles and quizzes

Secure: we never sell your data
Topic: General medicine, Family medicine
Adding probiotics to sequential H. pylori eradication therapy does NOT have an impact on which measure?
Weekly competition with peers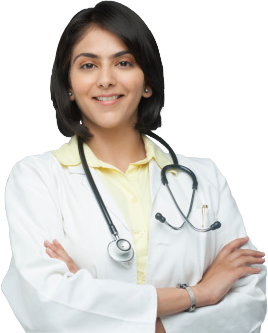 Why join our Market Research Panel?
10K+ Doctors participated

in 40+ Indian and Global studies in 2018
Average honorarium per study was

Rs. 1,600

and total honoraria as high as

Rs. 12,000

was earned by a Doctor
This article is only available to members. Are you a doctor? Click here to signup for free.