Population-level impact and herd effects following the introduction of human papillomavirus vaccination programmes: Updated systematic review and meta-analysis
The Lancet Jul 03, 2019
Drolet M, et al. - Through a systematic review and meta-analysis of the population-level effect of vaccinating girls and women against human papillomavirus (HPV) on HPV infections, anogenital wart diagnoses, and cervical intraepithelial neoplasia grade 2+ (CIN2+), the experts intended to compile the most recent proof about the efficacy of HPV vaccines in real-world settings and to calculate the effect of multiple age-cohort vaccination. Data from 60 million people and a post-vaccination follow-up of up to 8 years were included. A decline in the prevalence of HPV 16 and 18 by 83% and 66% was noticed in girls aged 13–19 years and in women aged 20–24 years, respectively after 5–8 years of vaccination. A significant 54% decrease in the prevalence of HPV 31, 33, and 45 among 13–19-year-old cohort was also observed. A significant decrease was seen in anogenital wart diagnoses among girls aged 15–19 years, women aged 20–24 years and among women aged 25–29 years, by 67% 54% and 31%, respectively. Anogenital wart diagnoses decreased in boys aged 15–19 years and in men aged 20–24 years by 48% and 32%, respectively. Among screened girls aged 15–19 years and among women aged 20–24 years, a significant decline in CIN2+ value by 51% and 31% respectively, was also recognized following 5–9 years of vaccination. The substantial influence of HPV vaccination programs on all these measures and on both males and females was quite evident. Furthermore, programs with multi-cohort vaccination and high vaccination coverage had a more prominent direct influence and herd effects.
Go to Original
Sign-up to continue reading. It is free & takes less than 2 mins
45 lakhs+ doctors trust M3 globally

Free & unlimited access to original articles and quizzes

Secure: we never sell your data
Topic: General medicine, Family medicine
A history of hypertensive disorders of pregnancy is associated with development of which disease between ages 50 and 60 years after accounting for other risk factors?
Weekly competition with peers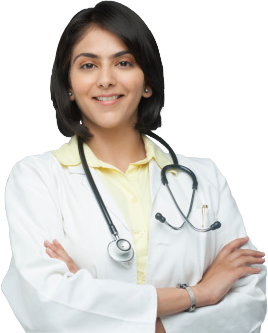 Why join our Market Research Panel?
10K+ Doctors participated

in 40+ Indian and Global studies in 2018
Average honorarium per study was

Rs. 1,600

and total honoraria as high as

Rs. 12,000

was earned by a Doctor
This article is only available to members. Are you a doctor? Click here to signup for free.