What is the medicolegal upside of proper documentation for a doctor/hospital?: Dr. MC Gupta answers
M3 India Newsdesk Aug 14, 2019
Dr. MC Gupta, a medicolegal expert with the help of a few real-life medical negligence cases explains how proper documentation and case sheet writing can prevent a doctor/hospital from being held guilty when faced with a lawsuit.

Q-- What is the importance of proper case documentation for a doctor/hospital?
ANSWER--
If the records are proper, the law will hesitate to touch you. The aim of the law is to find what illegality has been committed. The finding has to come from medical records. Oral submissions have much less weight in law while possibilities and imaginations are considered not much better than conjectures.
In this connection, I am immediately reminded of a case filed against an MD gynaecologist where the woman had died of PPH and the postmortem finding, which was suspect, was that there was retained placenta. I had lot of problem in defending the doctor. Her defense could have been very simple if she had not slipped on a certain point while writing the case sheet. The delivery notes nowhere stated that complete placenta was delivered though she assured me personally that it was so. Had she mentioned in the notes that the placenta as delivered was examined and found to be complete, the situation would have been easier.
Doctors often lose medical negligence cases because the medical record of the patient reflects poor documentation. They run into unnecessary problems just because they are too busy or careless to record essential details. This applies particularly to consent. Two cases come to my mind immediately:
i)—A doctor operated on a woman for ectopic pregnancy for removal of the products of conception. Consent was taken for "uterine surgery". On opening up, it was found that the site of the ectopic pregnancy was so close to the uterus that the removal of the uterus was necessary. The uterus was removed. No consent was taken for hysterectomy. The woman, aged 30 years, sued. I had great difficulty defending the doctor.
ii)—An orthopaedic surgeon gave injection Depot Medrol epidurally for low backache. This is a common practice among orthopedicians even though this drug is not permitted for such use by the Drug Controller General of India and is contraindicated for such use by the manufacturer of the drug. The patient developed complications. While taking consent from the patient, it was not disclosed to him that the use of the drug is controversial.
The patient filed a complaint with the DMC, which found no fault. The patient then filed an appeal before the MCI, which decided to reprimand the doctor and to issue him a warning not to use drugs which are not recommended for a particular condition and are not recommended to be administered by a particular route. Had the orthopaedic surgeon disclosed in writing to the patient at the time of taking consent that the use of Depomedrol by epidermal injection, though often used by orthopaedicians, is controversial and that the patient is giving consent despite knowing this, there would have been no case against the doctor.
Disclaimer- The views and opinions expressed in this article are those of the author's and do not necessarily reflect the official policy or position of M3 India.
Content from the writer has been directly replicated on the website. No edits have been made.
The writer, Dr. MC Gupta is a practising lawyer specialising in medical negligence cases. He also has an MD Medicine from AIIMS, Delhi where he also worked as a faculty member for 18 years, later working another 10 years as a Professor and Dean at National Institute of Health and Family Welfare, New Delhi, before pursuing law.
Sign-up to continue reading. It is free & takes less than 2 mins
45 lakhs+ doctors trust M3 globally

Free & unlimited access to original articles and quizzes

Secure: we never sell your data
Topic: General medicine, Family medicine
Which is the better predictor of incident hypertension?
Weekly competition with peers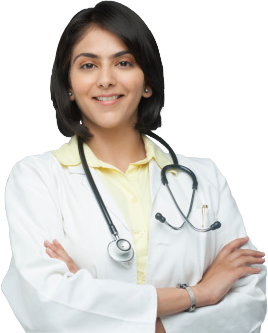 Why join our Market Research Panel?
10K+ Doctors participated

in 40+ Indian and Global studies in 2018
Average honorarium per study was

Rs. 1,600

and total honoraria as high as

Rs. 12,000

was earned by a Doctor
This article is only available to members. Are you a doctor? Click here to signup for free.