2019 IDSA Guideline Update: Management of Asymptomatic Bacteriuria (ASB)
M3 India Newsdesk May 20, 2019
Summary
The updated guidance includes new recommendations previously unaddressed in the 2005 guidelines, such as for children and adult populations which include patients with solid organ transplants and nonurologic surgery, and also the clinical presentation of symptomatic UTI in populations with high prevalence of ASB, such as in patients with spinal cord injury or adults ≥65 years.

The Infectious Diseases Society of America (IDSA) has recently updated the recommendations of the 2005 guideline for management of asymptomatic bacteriuria (ASB). The guidance has been published in the journal Clinical Infectious Diseases.
The 2005 guideline from the Infectious Diseases Society of America recommended that ASB should be screened for and treated only in pregnant women or in an individual prior to undergoing invasive urologic procedures. Treatment was not recommended for healthy women; older women or men; or persons with diabetes, indwelling catheters, or spinal cord injury.
---
Key recommendations
Screening for or treating ASB is not recommended in the following populations
Infants and children
Healthy premenopausal, nonpregnant women or healthy postmenopausal women
Elderly patients in long-term care facilities
Diabetic patients
Renal transplant recipients with renal transplant surgery >1 month prior
Nonrenal solid organ transplant (SOT) recipients
Spinal cord injury patients
Patients with short/long-term indwelling urinary catheters
Patients undergoing elective nonurologic surgery
Screening for and treating ASB is recommended for the following patient groups
In pregnant women. 4-7 days of antimicrobial Rx rather than a shorter duration has been suggested. The authors further suggest, a urine culture collected at 1 of the initial visits early in pregnancy
In patients who will undergo endoscopic urologic procedures associated with mucosal trauma
Careful observation is preferred over antimicrobial therapy for:
Older patients with functional and/or cognitive impairment with bacteriuria and delirium (acute mental status change, confusion) without local genitourinary symptoms or other systemic signs of infection (e.g. fever or hemodynamic instability). Same holds true for cognitively impaired patients who experience a fall
For the bacteriuric patients with fever and other systemic signs potentially consistent with a severe infection (sepsis) and without a localizing source, broad-spectrum antimicrobial Rx should be initiated
There are no recommendations for patients with high-risk neutropenia (absolute neutrophil count <100 cells/mm3, ≥7 days duration following chemo)
Sign-up to continue reading. It is free & takes less than 2 mins
45 lakhs+ doctors trust M3 globally

Free & unlimited access to original articles and quizzes

Secure: we never sell your data
Transferring children diagnosed with testicular torsion from other facilities straight to the operating room reduces all of the following, EXCEPT:
Weekly competition with peers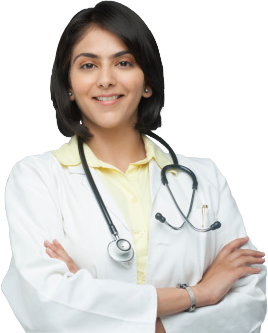 Why join our Market Research Panel?
10K+ Doctors participated

in 40+ Indian and Global studies in 2018
Average honorarium per study was

Rs. 1,600

and total honoraria as high as

Rs. 12,000

was earned by a Doctor
This article is only available to members. Are you a doctor? Click here to signup for free.