How to proceed in Nifedipine-induced hypotension?
M3 India Newsdesk Apr 18, 2019
Summary
Slow-acting Amlodipine could be a better first-line therapy of choice for patients 65 years and older with isolated systolic hypertension (ISH) than fast-acting Nifedipine, which is considered unfavourable due to its synpathetic nervous system reflex activation and associated negative inotropic effects.

Case
A 65-year old male presented with angina exertion, rapidly controlled by sublingual use of nitroglycerin. His BP was 160/100 mmHg. He had been advised to take nifedipine 80 mg/day which he takes in divided doses. He developed flushing, dizziness, and nervousness shortly after taking the drug and these symptoms persisted for about an hour. The number of angina episodes also increased during this period.
---
How to proceed further in this case?
Practice pointers about Calcium Channel Blockers (CCBs)
Nifedipine, is an arteriolar vasodilator which has a rapid onset of action. The sudden fall in BP is what we can observe in this case. This also increases in a sympathetic tone which increases in angina episodes and also is a result of drug-induced periodic increases in heart rate (HR).
Use Nifedipine slow-sustained release tablets to avoid episodes
The drug of choice today is Amlodipine for elderly hypertensives with isolated systolic hypertension (ISH)
Clevidipine should be used for hypertensive crisis
Clinidipine should be prescribed for hypertension and diabetic nephropathy in addition to angiotensin-converting-enzyme inhibitor (ACEI) or angiotensin II receptor blocker (ARB)
Benidipine is also a dual calcium channel blocker which is used in renal failure as an anti-hypertensive
Use Amlodipine upto 10 mg in case of isolated systolic hypertension (ISH) as it is slow-acting, because of plasma protien binding.
Disclaimer- The views and opinions expressed in this article are those of the author's and do not necessarily reflect the official policy or position of M3 India.
The writer, Dr. Padma L is a Professor of Pharmacology.
Sign-up to continue reading. It is free & takes less than 2 mins
45 lakhs+ doctors trust M3 globally

Free & unlimited access to original articles and quizzes

Secure: we never sell your data
Topic: General medicine, Family medicine
All of the following factors are associated with osteoporosis, EXCEPT:
Weekly competition with peers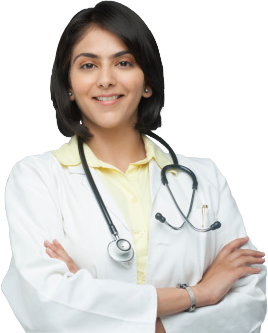 Why join our Market Research Panel?
10K+ Doctors participated

in 40+ Indian and Global studies in 2018
Average honorarium per study was

Rs. 1,600

and total honoraria as high as

Rs. 12,000

was earned by a Doctor
This article is only available to members. Are you a doctor? Click here to signup for free.