American Diabetes Association issues first updates to 2018 Standards of Medical Care in Diabetes
American Diabetes Association Press Releases Apr 14, 2018
The American Diabetes Association has issued the first update and revision of the online version of Standards of Medical Care in Diabetes with a revised definition for Hypoglycemia and the addition of two new FDA approved drugs.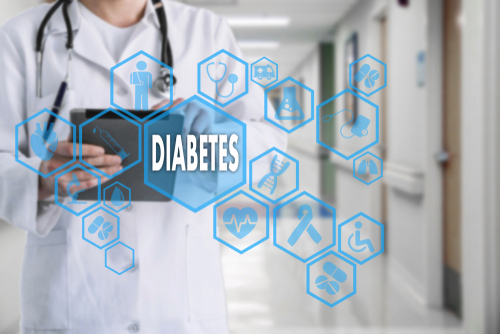 The American Diabetes Association's (ADA's) Standards of Medical Care in Diabetes (Standards of Care) provide the latest in comprehensive, evidence-based recommendations for the diagnosis and treatment of children and adults with type 1, type 2, or gestational diabetes; strategies to improve the prevention or delay of type 2 diabetes; and therapeutic approaches that reduce complications and positively affect health outcomes. New this year, the ADA is updating and revising the online version of the Standards of Care throughout the year with annotations for new evidence or regulatory changes that merit immediate incorporation.
Today, the ADA revised its Standards of Care to include two important updates:
A revised definition of hypoglycemia (Sections 6 and 14): The December 2017 issue of Diabetes Care featured a Consensus Report from the ADA and others in the diabetes community on clinically meaningful outcome measures beyond A1C for type 1 diabetes, which categorized hypoglycemia into three levels. The ADA has updated Section 6—Glycemic Targets and Section 14—Diabetes Care in the Hospital of the 2018 Standards of Care to align with the hypoglycemia definitions in the Consensus Report.
The addition of two new, FDA-approved drugs (Section 8): In December 2017, the FDA approved the GLP-1 receptor agonist semaglutide and the SGLT2 inhibitor ertugliflozin as adjuncts to diet and exercise to improve glycemic control in adults with type 2 diabetes. These medications have been added to Section 8—Pharmacologic Approaches to Glycemic Treatment.
The complete Standards of Care was published December 8, 2017, and is available online.
"With the rapid pace that information becomes available, releasing new recommendations on an annual basis is no longer sufficient," said ADA's Chief Scientific, Medical, and Mission Officer William T. Cefalu, MD. "Now that the Standards of Care will be updated throughout the year, clinicians, patients, researchers, payers, and others interested in diabetes care will have the latest information at their fingertips whenever they need it. Ensuring timely availability and access to this information is critical to improving patient care and outcomes."
Go to Original
To read this article Sign up / Login for free
Stay on top of policy changes & daily news that matter to you as a healthcare professional
Update yourself with quick summaries from reputed journals in your specialty
Earn from paid surveys and influence new developments in healthcare
Participate in daily quizzes to improve skills and compete with peers
Save yourself time, as we bring you these and more useful features all at one place!
You get a FREE lifetime membership, with a simple one-time sign up process!
This article is only available to members. Are you a doctor? Click here to signup for free.